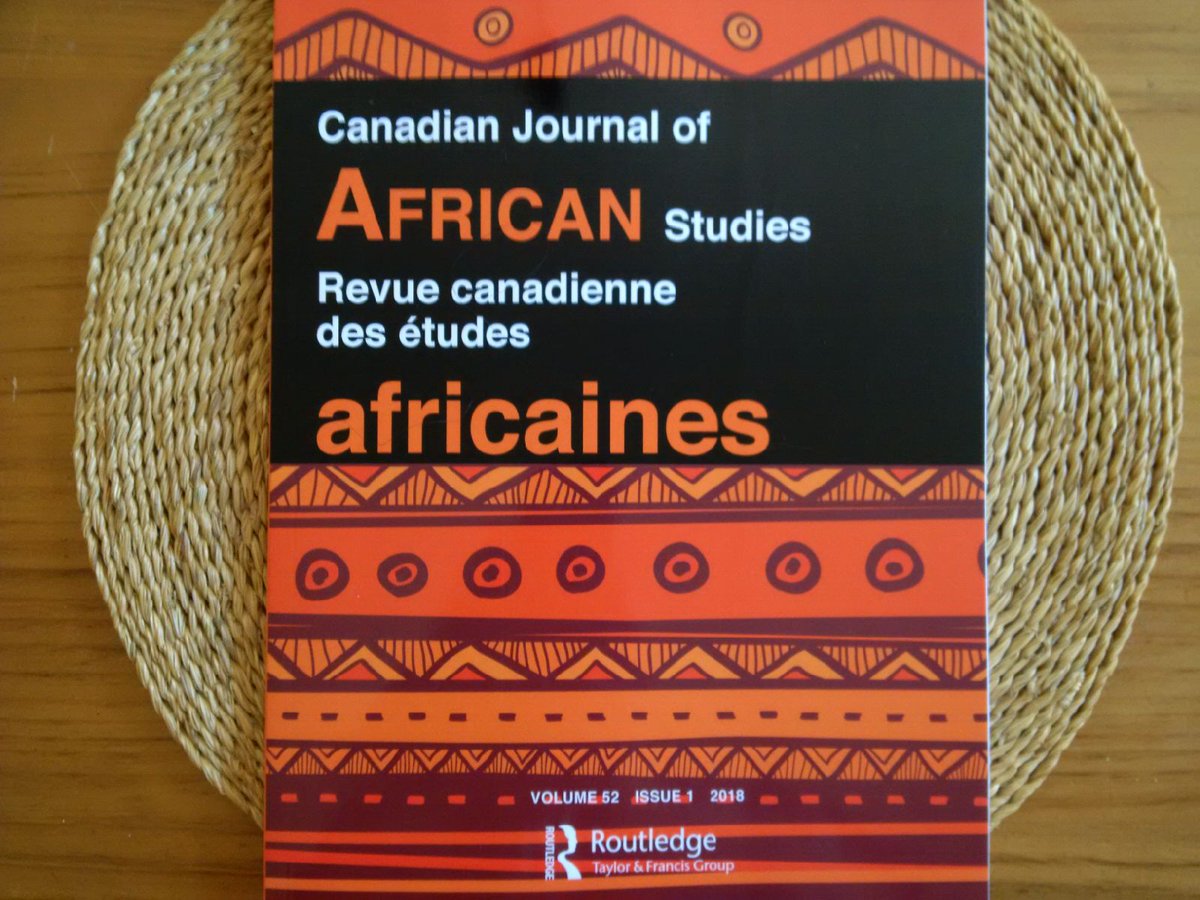 Canadian Journal of African Studies calls for Anglophone and Francophone Editors
Deadline: April 1, 2019
Applications are invited for the post of Editor for Canadian Journal of African Studies. The Canadian Journal of African Studies seeks to fill three Editor positions to start in July 2019. The role is for a three-year appointment, renewable by mutual consent for a second 3-year term.
Canadian Journal of African Studies (CJAS) is the official publication of the Canadian Association of African Studies (CAAS). Launched in 1967, it is a bilingual multidisciplinary journal committed to facilitating the dissemination of research by Africanist scholars working in Canada, Africa, and elsewhere.
CJAS publishes peer reviewed articles in the areas of anthropology / ethnography, political science, history, sociology, literature, human geography, and development. In addition to original research papers, the journal publishes Commentaries that cover current issues. The book review and review essay section provides critiques of recent books and reports on Africa in general and on individual countries.
Role Description
As a member of the CJAS Editorial team, Editors play a vital role in the publication process and the success of the journal. Working collaboratively with their editorial colleagues, overseen by the Coordinating Editor, Editors help to achieve the journal's mission by performing the following functions:
Solicit, receive, and process new contributions to the journal through the peer review process, ensuring that all reviewers and authors uphold the journal's code of publishing ethics.
Encourage the submission of manuscripts to the journal from established researchers in the field and from promising new scholars.
Identify strategies to enhance and maintain the quality and reputation of the journal, particularly relating to the quality and timeliness of the published research.
Review and expand the pool of reviewers (referees) as necessary, in terms of size, topic specialty, and geographical representation.
Work with the CJAS Editorial team, in addition to the Board of Directors of CAAS, to develop the editorial strategy and direction of the journal and to act as ambassador for the journal.
Participate in the annual CAAS Conference, including service as a voting member of the CAAS Board of Directors.
Participate in meetings with other members of the CJAS Editorial team as required and maintain active correspondence with editorial colleagues, providing useful feedback and suggesting possible strategies.
Eligibility
Applicants should have recognised expertise and an established record of published scholarship in African Studies and should be actively involved with international networks within the field;
In this call for Editors, they are especially seeking candidates with expertise in History and Political Science and with regional expertise in West or East Africa, although all disciplinary and regional specializations will be considered;
At least one of the appointments will be someone able to conduct journal business primarily in French. French-English bilingualism will be an asset for any applicant;
Key qualities sought for the position of Editor include energy, enthusiasm, organisational skills, and the ability to meet deadlines and work effectively within a team and with a major commercial publisher;
Previous editorial and peer review experience will be an asset;
Applicants should have employer or institutional support for this voluntary activity for the duration of the three-year appointment.
Application
Interested candidates are requested to email a letter of interest and a full CV, including a list of publications, to Coordinating Editor Dr. Belinda Dodson ([email protected]). All applications will be treated as strictly confidential, and each will be judged on its merits without regard to the race, religion, nationality, sex, seniority, or institutional affiliation of the candidate.
For more information, visit Canadian Journal of African Studies.