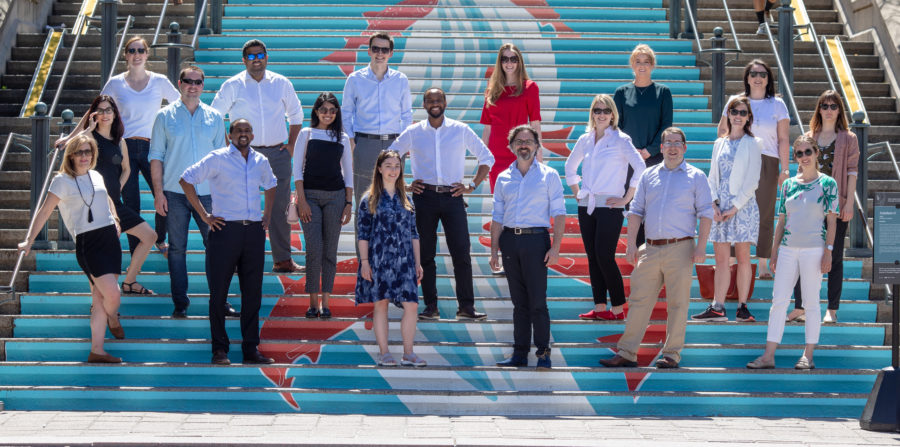 Action Canada Fellowship Programme 2019/2020 for Emerging Leaders in Canada
Deadline: March 15, 2019
Applications are open for the Action Canada Fellowship Programme 2019/2020 for Emerging Leaders in Canada. Action Canada is about today's leaders nurturing the next generation of leadership in Canada. Each year they select up to 20 emerging leaders to become Action Canada Fellows.
The four goals of the Action Canada Fellowship are to:
Enhance the participant's understanding of Canada through the study tours;
Provide concrete tools to support the participant's leadership skills and their ability to make a difference in Canada;
Strengthen the participant's understanding of how policy is developed through a project related to the selected policy theme;
Create a network of enduring relationships among the participants and the alumni.
Eligibility
Applicants should be Canadians residing in the country;
Represent all sectors, including business, NGOs, science, government, academia and the professions;
Have a commitment to Canada and a demonstrated engagement with public policy.
Selection Criteria
Applications will be reviewed based on the following criteria:
Record of leadership and/or achievement.
Moral character, open-mindedness, energy, courage to learn new things and acquire new experiences.
Demonstrated teamwork ability and interest in working with others.
A passion for Canada; the potential to become a leader in Canada and the commitment to make a positive contribution to Canada.
A noted interest in public policy and its importance as a tool for positive change.
Application
For an application to be considered, all of the elements must be included and completed by the deadline of March 15, 2019 at 5 p.m. PST. These include:
Basic information about yourself
A CV of up to three pages
A letter of motivation detailing:

The importance of the program for the current stage of your life;
Your aspirations and plans for your future career and life;
Your areas of need for development and improvement;
The importance of civic engagement to you, and desire to make a contribution to Canada;
Your ability to transform ideas into action;
Your ability to respect and understand new and different perspectives in addressing public policy issues.

The names and contact information of two individuals who will submit reference letters on your behalf. The webportal will automatically contact them to request the letters and it will be possible for you to see whether they have submitted them or not.
For more information, visit Action Canada Fellowship.