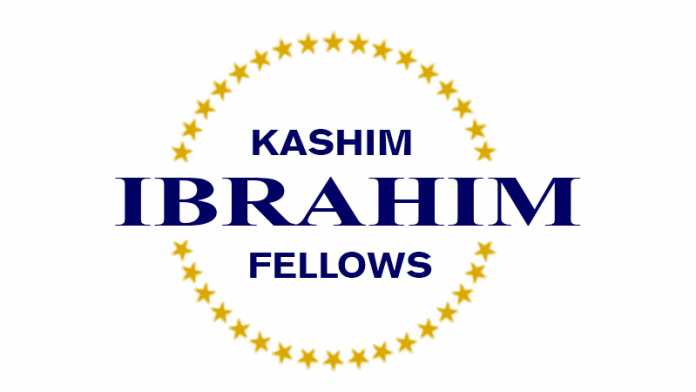 Kashim Ibrahim Fellowship Programme 2019 for Young Nigerians
Deadline: March 20, 2019
Applications are open for the Kashim Ibrahim Fellowship Programme 2019 for Young Nigerians. The Programme's objective is to develop and nurture leadership ability across Nigeria, with specific focus on the promising leaders of the future.
The one-year programme aims to create a network of high potential young Nigerians who are expected to rise to top leadership positions in the public sector and other spheres of activity over the next decade. The overall mission of the non-partisan programme, as envisioned by Governor Nasir el-Rufai, is in his words, "to raise the next generation of leaders who will most likely be absorbed into the Nigerian public sector having had a first-hand experience of its workings and challenges".
Fellowship
A salary and benefits equivalent to that of Special Assistant to the Governor from the Ministry, Department or Agency for which Fellows work.
Accommodation: Boarding (and breakfast) in a nicely furnished one-bedroom apartment for the duration of the programme.
Eligibility
Applicants must show some level of public interest orientation;
The programme will admit twenty-four (24) Fellows representing diverse ethnic, religious, and gender backgrounds, with varied educational and economic environments; working from all angles and with different perspectives to strengthen their communities and civic life;
An established record of self-discipline, punctuality, dedication, respect, confidentiality and integrity as Fellows MUST embody the change they wish to see in the society;
Commitment to engaging in crucial issues and to making a difference at the national level;
Promise of a future career of leadership and notable impact;
Special capacity for critical, creative, entrepreneurial, and strategic thinking;
Commitment to a rigorous programme of activities and to full-time residence in Kaduna for the ENTIRE duration of the programme;
Fellowships are available for individuals who are working to solve important public problems in creative and powerful ways;
Proficiency in English: Fellows must be fluent in spoken and written English as all programmes will be conducted in English;
Applicants must be Nigerian citizens between 25 to 35 years of age;
Have graduated from an undergraduate or graduate degree programme from a recognised University and have completed the National Youth Service Corp programme.
Application
You may work on your application at any time and submit it when you are ready. After creating an account and accessing the online application, you can upload materials and request your letters of recommendation.
Applicants are required to submit a Résumé/Curriculum Vitae (maximum 3 pages), an essay (word document of 1000 words maximum), and two letters of recommendation. The essay topic is "Managing Diversity and Fault Lines in Nigeria".
For more information, visit Kashim Ibrahim Fellowship.