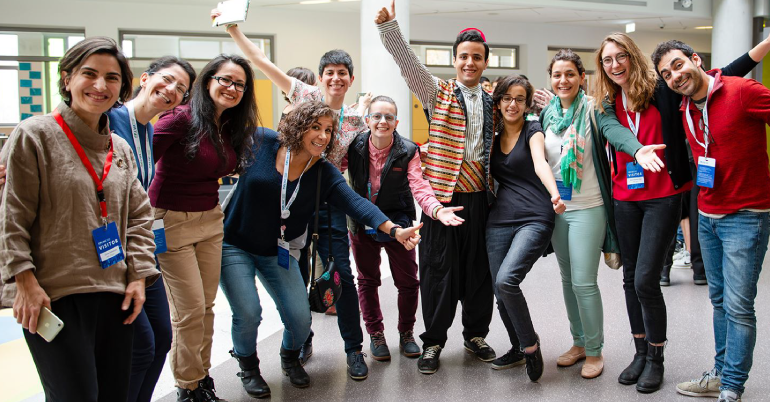 UWC-USA Global Leadership Forum Media Internship 2019
Deadline: May 3, 2019
Apply for the UWC-USA Global Leadership Forum Media Internship 2019. The Media Intern is part of the UWC-USA short course: Global Leadership Forum that will provide current or rising media professionals with the unique opportunity to tell the stories of young international youth in a dramatic and beautiful landscape while tackling meaningful problems.
They will work in collaboration with the GLF Director to document the stories and events of the 2019 GLF summer program. The qualified candidate is able to internalize and model the UWC mission and core values, participate in a positive and inclusive environment, and maintain professional boundaries between participants and staff. Media Interns will develop a library of digital and marketing materials for the program and website, as well as assist GLF participants with their community project action plans.
Responsibilities
General

Engage with the participants throughout the workshops and activities on campus, off campus, and in the wilderness
Create materials that will contribute to the website redesign plan
Create a Certificate of Completion for participants
Participate in 2-3 hikes and 3 days / 2 nights of camping
Current or graduating High School student

Video & Photography

Take high-quality photographs and videos of staff and participants during staff training and the summer program
Take high-quality photographs and video of all programming components and activities during the summer program
Develop a weekly one-minute recap of the camp and participants
Create materials for outreach, promotion, and marketing using Facebook, Instagram, and other social media venues (e.g. SnapChat and Blogs)
Lead and assist GLF participants in the creation of any digital media projects
Compile and organize all participant and staff created photography and video to be use and distributed for the 2018 cohort

Social Media

Manage GLF Facebook account during GLF Staff training and summer program
Post updates, news, pictures, and videos highlighting the program and staff training on the GLF Facebook page
Create innovative social media quick-clips, showcasing the dynamic beauty of New Mexico and the diverse student cohort

Research

Research online activity of exemplar camps and summer programs
Report to Director on social media best practices for exemplar camps and summer programs
Create a social media marketing and communications template plan for 2019 summer programming
Benefits
$500
Lodging and Meals
Transportation during GLF program
Temporary Health Insurance (for non-US residents only)
Eligibility
Applicants should be able to work well in a team
Have excellent communication skills
Mature, flexible, adaptable, dependable, and respectful within a diverse community
Bilingual in English and one other language
Contract Length:
Staff Training June 19 – June 29
GLF Program June 30 – July 20
Application
Submit the following to Jason Brewer, GLF Director at [email protected] by May 3, 2019 at 5PM MST:
A letter of intent explaining your interest in being the GLF Media Intern (250 – 500 words)
A reel or a collection of links to your media work. Both video and still shots, if possible
Two references listed. Please include their full name, title, relationship to you, email address and phone number
For more information, visit UWC-USA Global Leadership Forum Media Internship.