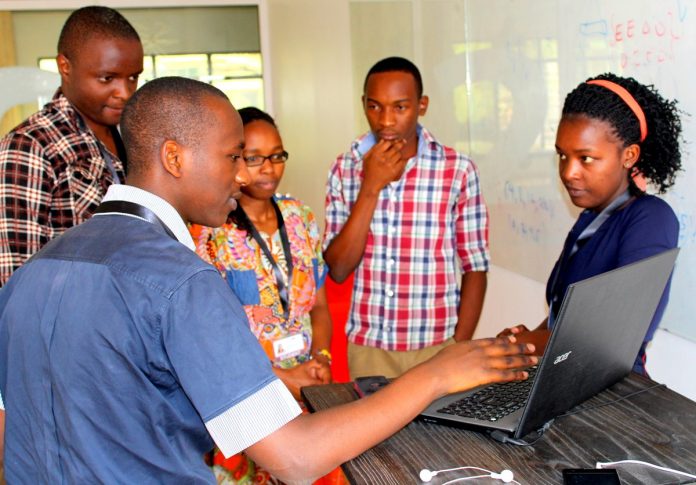 AIMS-NEI/Mastercard Foundation Social Innovation and Entrepreneurship Fund 2019 (Up to $10,000)
Deadline: March 18, 2019
AIMS-NEI, in partnership with Mastercard Foundation, is launching the MCF Social Innovation and Entrepreneurship Fund (MCF – SIEF) 2019. The MCF – SIEF aims to better prepare AIMS Mastercard Foundation scholars and alumni with knowledge and skills to innovate and generate creative solutions to social challenges.
Participants will collaborate and create inspirational entrepreneurial projects that contribute to improving their lives and that of others. The program brings together Mastercard Foundation Scholars, alumni and other AIMS Scholars and alumni to learn how Design Thinking works and how to apply it to real-world challenges. Participants will work on a specific design challenge in one of the following broad areas:
Improving existing livelihoods;
Enabling diversification of income; or
Creating dignified and fulfilling work (jobs).
Program Structure
Training sessions: 6 training sessions to be delivered on a weekly basis. The sessions will last approximately 3 hours and will be delivered on the side of classroom hours (during weekdays and/or Saturdays).
Individual work: Besides attending the sessions, participants are encouraged to dedicate at least 2 hours per week to further work on their project ideas.
Final challenge: At the end of the program, participants will present their solution at the Final Challenge, which will look for the best project ideas with demonstrable viability.
Seed funding & Mentorship: Winning solutions will receive seed funding grants and further mentorship support over the course of two months.
Benefits
Skills and knowledge in Design Thinking and social innovation
Certificate of completion for participants attending all training sessions
Seed funding grants of up to $10,000 for winning solutions
Mentorship support for winning solutions
Opportunity to collaborate with other Mastercard Foundation Scholars and Alumni
Eligibility
Open to AIMS Mastercard Foundation Scholars, Alumni and other AIMS students based in Rwanda who are interested in being catalysers of socio-economic transformation. Applicants should be interested in learning how to become creative problem solvers and be committed to generating innovative entrepreneurial solutions to help improve their lives and those of others;
Applicants can apply as individuals or in teams of 2-3 people. At least one individual (preferably the one assuming the position of team leader) per application should be a Mastercard Foundation Scholar or Alumni;
Applicants can apply to the program with OR without an existing solution idea.

Applicants who do not have an existing idea but are passionate and committed to solving a social challenge can generate a new idea as they go through the program.
Applicants that already have an existing solution idea in mind should be flexible to adapt it as they go through the program's facilitated process of innovation.

All applicants must be able to attend all training sessions and dedicate time additionally to continue developing their solution ideas.
Application
Click here to apply as an individual and click here to apply as a team
For more information, visit MCF – SIEF.