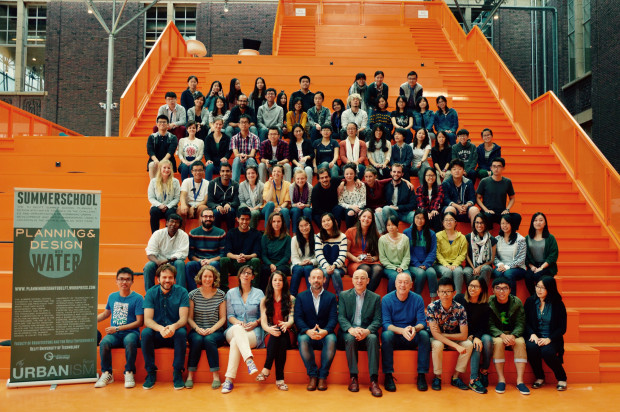 TU DELFT Sub-Saharan Africa Summer School Scholarship 2019 (Fully-funded to the Netherlands)
Deadline: April 15, 2019
Applications are open for the Sub-Saharan Africa Scholarship for the Summer School Planning and Design with Water at the Faculty of Architecture and the Built Environment of the TU Delft, in the Netherlands.
The Summer School combines spatial planning, urban design and environmental technology to tackle issues of sustainability, climate adaptation and water management in urban environments. It invites students to understand the theories and practices that bring together water management, urban sustainability and spatial justice and to apply the knowledge acquired in the elaboration of a vision and a spatial plan and design for an area in the city of The Hague in The Netherlands.
Scholarship
A round-trip ticket between your country of origin and Amsterdam. The ticket will be organised and bought by TU Delft upon selection of the candidate and the granting of a Dutch visa;
The fees for the Summer School (400 euros) will be waived;
A small amount of pocket money, enough for meals and transport during 20 days in the Netherlands;
Accommodation during  your stay (you might be housed with a TU Delft student during the period of the Summer School).
The scholarship does not include
The fee for the Dutch visa in your country.
Your health insurance (mandatory for students coming to the Netherlands. Please, ask us for instructions on how to get a health insurance).
Any extra costs incurring from your stay (trips, transfers or other activities not included in the Summer School programme, including fines resulting from breaches of the law, damage to others and accidents. You must be insured).
Eligibility
The scholarship is intended for passport holders of countries in Sub-Saharan Africa;
Be between 22 and 28 years of age;
Applicants should be studying in the following areas:

Architecture
Urban design
Spatial planning (town, urban and regional planning)
Environmental engineering
Water engineering
Urban law and management
Political sciences
Public administration
Areas that have a close relationship with planning and design of sustainable cities and communities.
Application
For more information, visit TU DELFT Sub-Saharan Africa Summer School Scholarship.