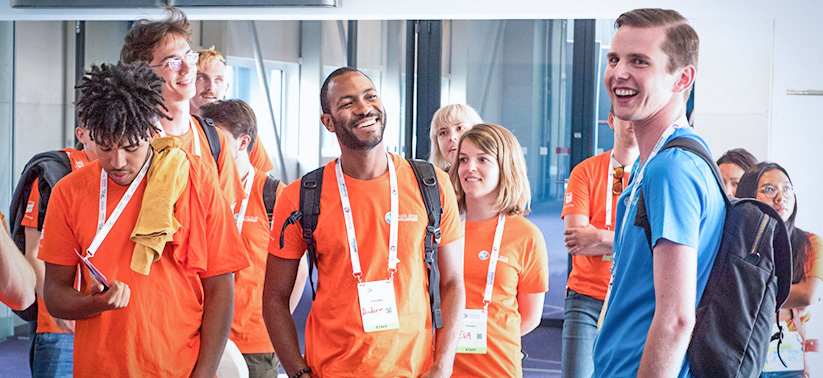 Apply to Volunteer at the 10th IAS Conference on HIV Science 2019 in Mexico
Deadline: April 30, 2019
Applications are open to volunteer at the 10th IAS Conference on HIV Science 2019. The International AIDS Society (IAS) is searching for 250 volunteers to participate in the largest open scientific conference on HIV science. This is your chance to play a central role in major global event.
This is a great opportunity to be part of an international meeting, with exposure to HIV and AIDS experts from around the world, connect and meet other volunteers, and to meet inspiring people from all walks of life. Volunteers play a central role during the conference, and convey the image of the conference to participants. Volunteers help coordinate programme activities, greet visiting delegates, assist with registration, staff various offices and perform other crucial tasks.
The duration of shifts varies according to each conference activity. Each volunteer is allocated a morning shift or an afternoon shift depending on the conference schedule and requirements. When not on volunteer duty, volunteers can attend sessions or enjoy their free time.
Benefits
Volunteers receive free access to conference sessions when not on duty, a volunteer t-shirt, and a lunch on each working day
Volunteers who complete their mission are in addition offered a free one-year IAS membership and are awarded a certificate of appreciation
Being part of this group of enthusiastic and dedicated volunteers is a fulfilling experience that opens the door to making new contacts and friendships
Cost
The volunteer is solely responsible for arranging and paying for their own travel and accommodation and any other costs incurred related to their participation in the IAS 2019 Volunteer Programme. The IAS 2019 organisers will not provide any financial assistance.
Eligibility
Volunteers must:
Be over 18 years old and proficient in English
Be available for the mandatory kick-off meeting, activity training and venue walkthrough (Friday, 19 July 2019, to be confirmed).
Be available for at least three half-day shifts on three consecutive days during the conference. Please note that applicants with maximum availability throughout the period will receive preference
Application
For more information, visit Volunteer at IAS.