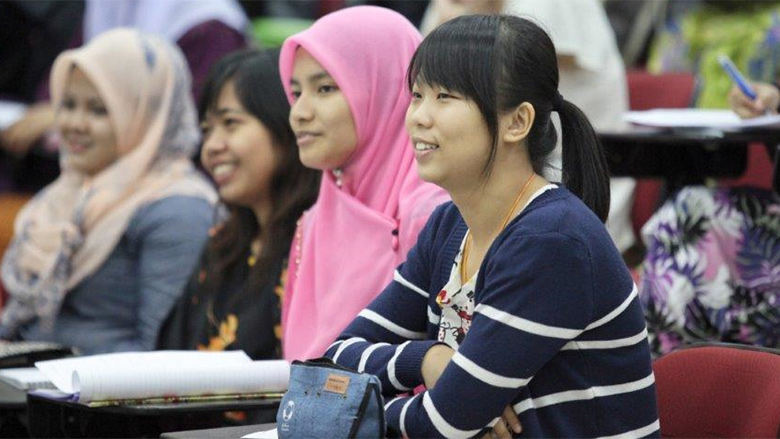 World Bank Robert S. McNamara Fellowships Program (RSMFP) 2019 for PhD Research
Deadline: May 2, 2019
The World Bank Robert S. McNamara Fellowships Program (RSMFP) 2019 is open for applications. This is a wonderful opportunity for the most promising developing nation researchers to advance their doctoral work with the best international advisors and host institutions in their fields of study.
Since 1982, this fellowship program has enabled PhDcandidates from developing countries to undertake research at institutions abroad. Fellowships are for 6–10 month periods and can be up to $25,000. The RSMFP was established with funding from the World Bank and the governments of Bangladesh, China, India, Kuwait, Nigeria, Pakistan, Peru, and former Yugoslavia.
The fellowship provides support to developing country citizens who are current PhD candidates studying in developing countries, funding up to $25,000 to conduct PhD research on a development topic in a World Bank member country other than the Fellow's home country or country of residence. The call for RSMFP fellowship applications from PhD candidates is now open until the application deadline of May 2, 2019.
The World Bank Scholarships Program contributes to the World Bank Group's mission of forging new dynamic approaches to capacity development and knowledge sharing in the developing world.
RSMFP Benefits
RSMFP provides up to $25,000 (U.S.) for developing country nationals to travel abroad to conduct development-related PhD research under the supervision of a host advisor at a university, research or development institution in a World Bank member country.
The Scholarship covers a 6 to 10 month period. Details on eligible expenditures are provided in the Application Guidelines.
Eligibility
Open to developing country citizens
Must be current PhD candidates studying in developing countries

Afghanistan Albania Algeria Angola Antigua and Barbuda Argentina Armenia Azerbaijan Bangladesh Belarus Belize Benin Bhutan Bolivia Bosnia & Herzegovina Botswana Brazil Bulgaria Burkina Faso Burundi Cabo Verde Cambodia Cameroon Central African Rep. Chad Chile China Colombia Comoros Congo, Dem. Rep. of Congo, Rep. of Costa Rica Côte d'Ivoire Croatia Djibouti Dominica Dominican Rep. Ecuador Egypt, Arab Rep. El Salvador Equatorial Guinea Eritrea Eswatini Ethiopia Fiji Gabon Gambia, The Georgia Ghana Grenada Guatemala Guinea Guinea-Bissau Guyana Haiti Honduras India Indonesia Iran, Islamic Rep. of Iraq Jamaica Jordan Kazakhstan Kenya Kiribati Kosovo, Republic of Kyrgyz Republic Lao People's D.R. Lebanon Lesotho Liberia Libya Macedonia, FYR of Madagascar Malawi Malaysia Maldives Mali Marshall Islands Mauritania Mauritius Mexico Micronesia, F. S. Moldova Mongolia Montenegro Morocco Mozambique Myanmar Namibia Nauru Nepal Nicaragua Niger Nigeria Pakistan Palau Panama Papua New Guinea Paraguay Peru Philippines Poland Romania Russian Federation Rwanda Samoa São Tomé and Principe Senegal Serbia Seychelles Sierra Leone Solomon Islands Somalia South Africa South Sudan Sri Lanka St. Kitts and Nevis St. Lucia St.Vincent & the Grenadines Sudan Suriname Syrian Arab Republic Tajikistan Tanzania Thailand Timor-Leste Togo Tonga Trinidad & Tobago Tunisia Turkey Turkmenistan Tuvalu Uganda Ukraine Uruguay Uzbekistan Vanuatu Venezuela, Rep. Bol. de Vietnam Yemen, Republic of Zambia Zimbabwe Other
Application
Guidance for this call for RSMFP fellowship applications, including this call's: (i) instructions and requirements to submit an application, the eligibility criteria applicants must meet; and the selection process are provided  in the Application Guidelines and FAQs. Please read these documents before starting your application.
Refer to the Accessing the online application and Navigating the online application to learn how to access and navigate the online application.
Please note: You will be required to upload a proposed budget for RSM financing in the application. The template you are required to use for this budget can be downloaded here.
For more information, visit World Bank.