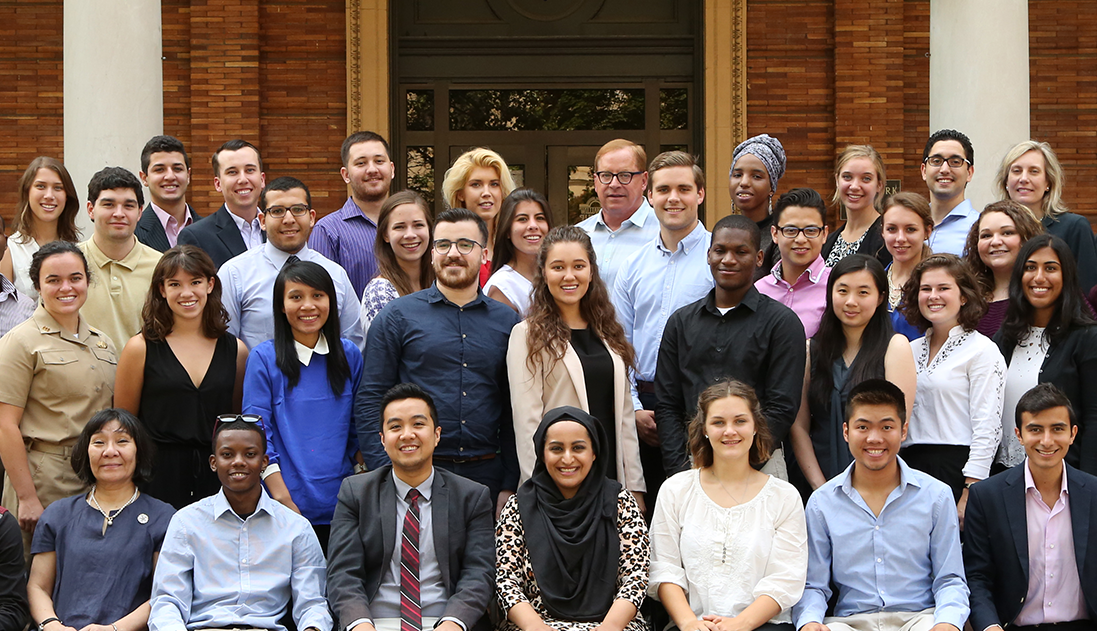 Hesselbein Global Student Leadership Summit 2019 – Pittsburgh, Pennsylvania – USA
Deadline: April 30, 2019
The University of Pittsburgh is accepting applications for the 2019 Hesselbein Student Leadership Summit. This one-of-a-kind program offers participants a transformative, globally-minded leadership experience right here on campus! The 2019 Hesselbein Student Leadership Summit will be held at the University of Pittsburgh from July 20-23, 2019.  
Hesselbein Global Academy for Student Leadership and Civic Engagement aims to produce a cadre of experienced, ethical leaders equipped to address critical issues throughout the world. Through dynamic global mentorship, training, and service opportunities, student leaders of today will become the business, community, and government leaders of
tomorrow.
Through the annual Hesselbein Student Leadership Summit, student leaders from around the world converge on their campus for an intensive four-day experience. Delegates participate in interactive workshops, receive mentorship from government and business leaders, and take part in hands-on problem solving sessions. 
Cost and Benefits
There is no fee for applicants who are selected to participate in the Hesselbein Global Academy.
Selected participants will automatically receive a scholarship which covers all educational activities (presentations, breakout workshops with Professional Mentors, and featured speakers), housing, meals, and access to all socials and networking activities.
Applicants should note that all selected participants will be responsible for covering the cost of their own transportation to and from the Academy which is held at the University of Pittsburgh in Pittsburgh, Pennsylvania in the United States of America. 
Eligibility
Accomplished undergraduate and entry-level graduate student (enrolled and/or have completed first year of graduate school) leaders from college campuses across the world.
Application
The deadline for applications is April 30, 2019.  ALL MATERIALS MUST BE SUBMITTED BY Tuesday, April 30, 2019, at MIDNIGHT (EDT). Applications that are incomplete (i.e. missing a letter of recommendation, résumé, or essay) will not be considered.
Complete online application.
Upload one current letter of recommendation using pdf or word (written by a senior university administrator or staff member). You are welcome to submit a second or third letter of recommendation to supplement your application. Recommenders also have the option of sending the letter of recommendation by email to Sarah Popovich at [email protected]
Upload résumé (include GPA on résumé) using pdf or word.
Upload personal essay using pdf or word (see essay question below).
Contact Sarah Popovich at [email protected] with any questions.
For more information, visit University of Pittsburgh.