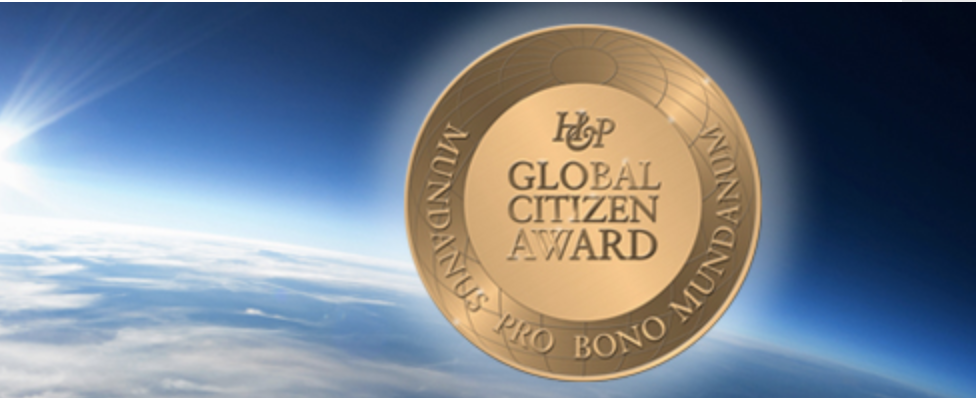 Call for Nominations: Henley & Partners Global Citizen Award 2019
Deadline: June 5, 2019
Nominations for the Henley & Partners Global Citizen Award 2019 is now open! Henley & Partners is searching for a remarkable and inspirational individual who demonstrates extraordinary vision, courage, innovation, and commitment in contributing to the advancement of a pressing global issue.
Entering into its fifth year, this unique international accolade honors remarkable individuals tackling the global challenges affecting humanity today. Nominations are open to those who demonstrate vision, courage, and innovation in driving global change, and whose work has a directly positive impact on the lives of people in socially vulnerable groups.
The 2019 laureate will be honored at the Global Citizen Award® gala event on 14 November at the Dorchester Hotel in London as part of the annual Henley & Partners Global Citizenship Conference. Henley & Partners will cover the awardee's travel and accommodation expenses. Participation in the event is considered a condition for the receipt of the award.
Eligibility
The Global Citizen Award® is open to:
Individuals — rather than organizations or institutions — who have consistently worked to contribute to a global issue
Individuals involved in field work who are not politicians or celebrities
Individuals conducting academic work that demonstrates a concrete, positive impact on the lives of vulnerable social groups
Individuals applying innovative methodologies or devising new products and services that significantly contribute to the resolution of a global issue
Anyone who is not related by family or in a superior or subordinate work relationship with the nominee.
Application
Download and complete the application form available on this website and e-mail it to [email protected] before 5 June 2019.
For more information, visit Henley & Partners.