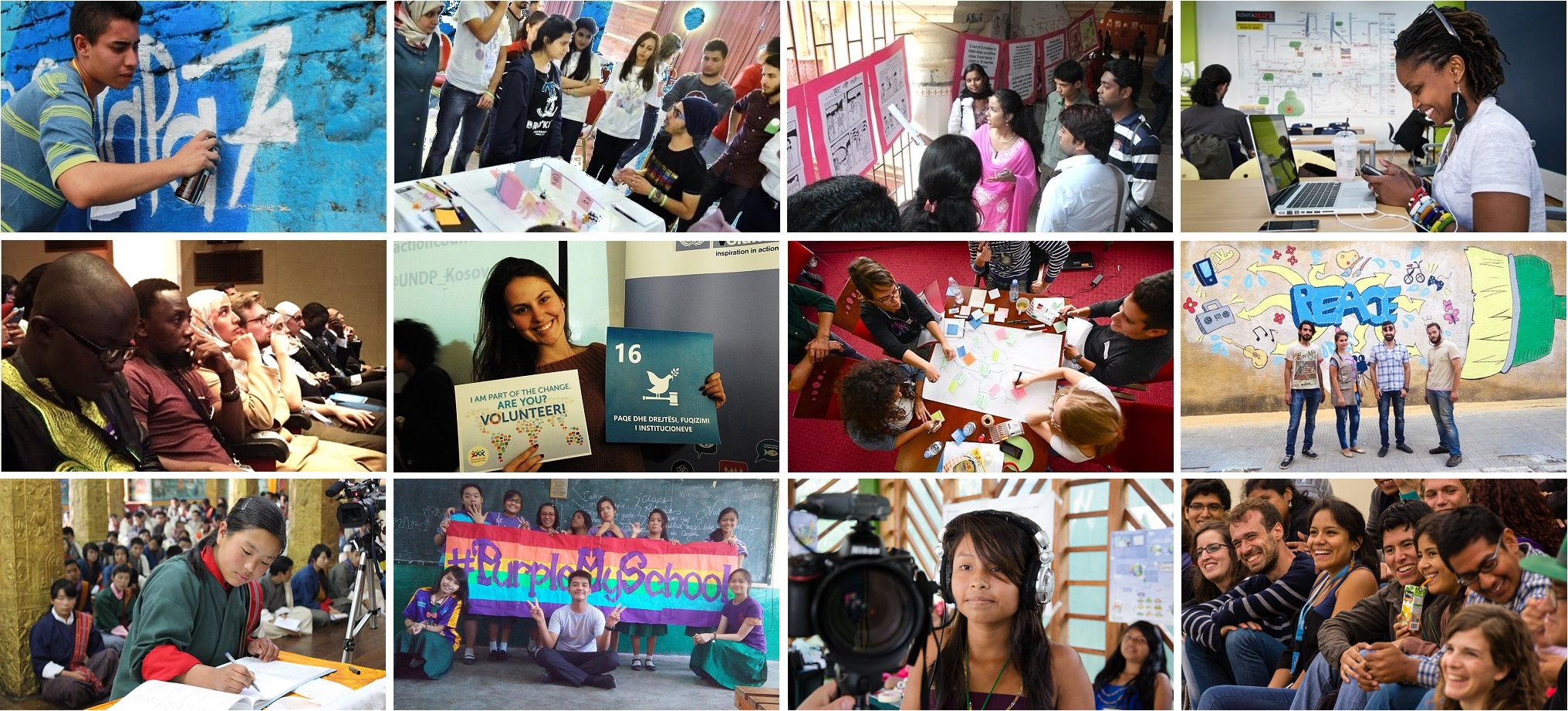 Apply to Participate in UNDP's '16 x 16' Initiative 2019
Deadline: April 19, 2019
Apply to Participate in UNDP's '16 x 16' Initiative 2019. With the '16 x 16' Initiative, the objective is to identify, recognize and support 16 youth-led organisations, movements and networks who contribute to the implementation of SDG16 and who advocate for the needs and aspirations of young people in SDG review and follow-up processes.
More specifically, the '16 x 16′ Initiative aims to:
Recognize and make visible young people's leadership, agency and positive role in the context of SDG16, including by supporting their participation in the SDG16 Preparatory Conference in Rome in May 2019;
Expand existing and open new channels for participation in SDG implementation, monitoring and review, with a focus on SDG16 and related frameworks; and,
Support the development of youth-inclusive and co-created guidance and codification of knowledge, to strengthen policy and programming and achieve better collective impact.
Benefits
If selected, as a '16 x 16' participant, you will be part of a comprehensive programme of activities led by UNDP in collaboration with UN and other partners, as part of formal and informal SDG16-related processes and implementation;
You will participate in a one-day meeting prior to the SDG16 Preparatory Conference in Rome (May 2019);
Contribute to a youth blog series on peaceful, just and inclusive societies;
Provide insights, guidance and recommendations to practitioners to strengthen youth-led programming;
Might be engaged in UN meetings and activities -including the SDG16 Preparatory Conference, the HLPF, the SDG Summit;
The '16 x 16' participants will collaborate on a voluntary basis; costs for travels will be covered for specific events, as relevant and in line with UNDP's rules and guidelines.
Eligibility
Applicants must be young as per the definition of their country/territory;
Should lead a formal or informal youth-led organisation, movement and network;
Have ongoing experience advancing SDG16 at the local, national or regional level;
Have good communication skills;
Be interested in contributing to the follow-up on SDG16 and to SDG16-related initiatives and the broader 2030 Agenda.
Application
For more information, visit UNDP's '16 x 16' initiative.