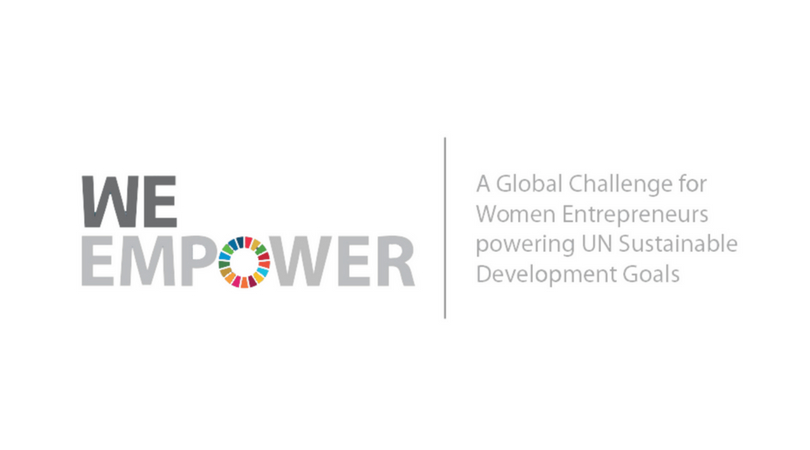 WE Empower UN SDG Challenge for Women Entrepreneurs 2019 (Win a trip to New York during UN Global Goals week)
Deadline: May 8, 2019
Applications are invited for the WE Empower UN SDG Challenge for Women Entrepreneurs 2019. The WE Empower Challenge is the first of its kind, a global business competition to honor, support and celebrate women entrepreneurs who are advancing the United Nations Sustainable Development Goals and inspiring entire communities to create the world we want by 2030.
Why Women Entrepreneurs?
Leadership: Women business owners have a multiplier impact on their staff, their customers and their broader communities. Global initiatives such as the World Bank's Women, Business and the Law project support and guide women business owners to help advance gender equality
Economic Contribution: Research from McKinsey demonstrates as much as $12 – $28 Trillion could be added to the global economy by 2025 if all countries bridged the gender gap. Women entrepreneurs play a critical role in global wealth creation.
Gender-Based Violence: Violence against women and girls affects one in three girls and women worldwide, undermining both dignity and potential and inflicting huge costs – including economic cost. The economic cost of violence against women and girls underscores the dire need for commitment and action from all sectors, including the private sector. A 2015 study found that domestic violence against women and children costs the global economy $8 trillion.
Benefits
The WE Empower UN SDG Challenge Regional Awardees will receive an all expenses paid trip to New York to participate in special events during the UN Global Goals Week (September 22-29, 2019)
All flights, accommodations and incidentals while in New York.
A special curated week-long agenda in New York with individualized trainings, high level dialogues at the UN, and coaching on communications and speech prep in preparation for the pitch evening night.
Participation in an evening event hosted by Diane von Furstenberg that brings together top business leaders, celebrities and the media for a dynamic pitch competition where each Regional Awardee presents her business to pitch for a $40,000 cash grant.
Attendance at a high-level dialogue with senior UN Officials, the Council of Women World Leaders and the Women Political Leaders Global Forum
Featured as speakers in a panel discussion at an intimate high-level dinner reception hosted by the G5 Collective and Vital Voices. The G5 Collective is a coalition of high-level leaders across sectors all dedicated to jump-starting progress around UN SDG Goal #5 and the women related targets across the other 16 Goals.
Participation in Global Citizen week events including attending the Global Citizen Festival in Central Park on Saturday.
Invitation to the UN Private Sector Forum which will be held during the UN Secretary General's Climate Summit on 23 September.
For each Regional Awardee, there may be opportunity to be reimbursed for a portion of travel related expenses associated with one of the following activities up to $1,000 per awardee.
Eligibility
You are eligible to apply if
You are a woman entrepreneur with lead decision making ability in a business
Your business has been in operation for more than three years
You employ at least three full time staff (or full time equivalent)
Your business generates at least $100,000 USD in annual sales
You are proficient in spoken and written English
You are at least 21 years old
You are available to travel to NYC between September 22, 2019 – September 29, 2019
Evaluation Criteria
Applicants will be assessed based on a variety of factors, including the following considerations:
Ability to commit to the entire week of in-person program – no exceptions
Willingness to help shape the community dialogue about women's advancement and the SDG's in their region, and wield the influence necessary to do so
Must be able to secure a US visa
How to Apply
Complete your application (you may save your progress)
Attach your 2-minute video
Submit your entry
Applicants are required to complete and submit an online application, which includes a two-minute video. The online application process may take up to one hour to complete.
For more information, visit We Empower Challenge.