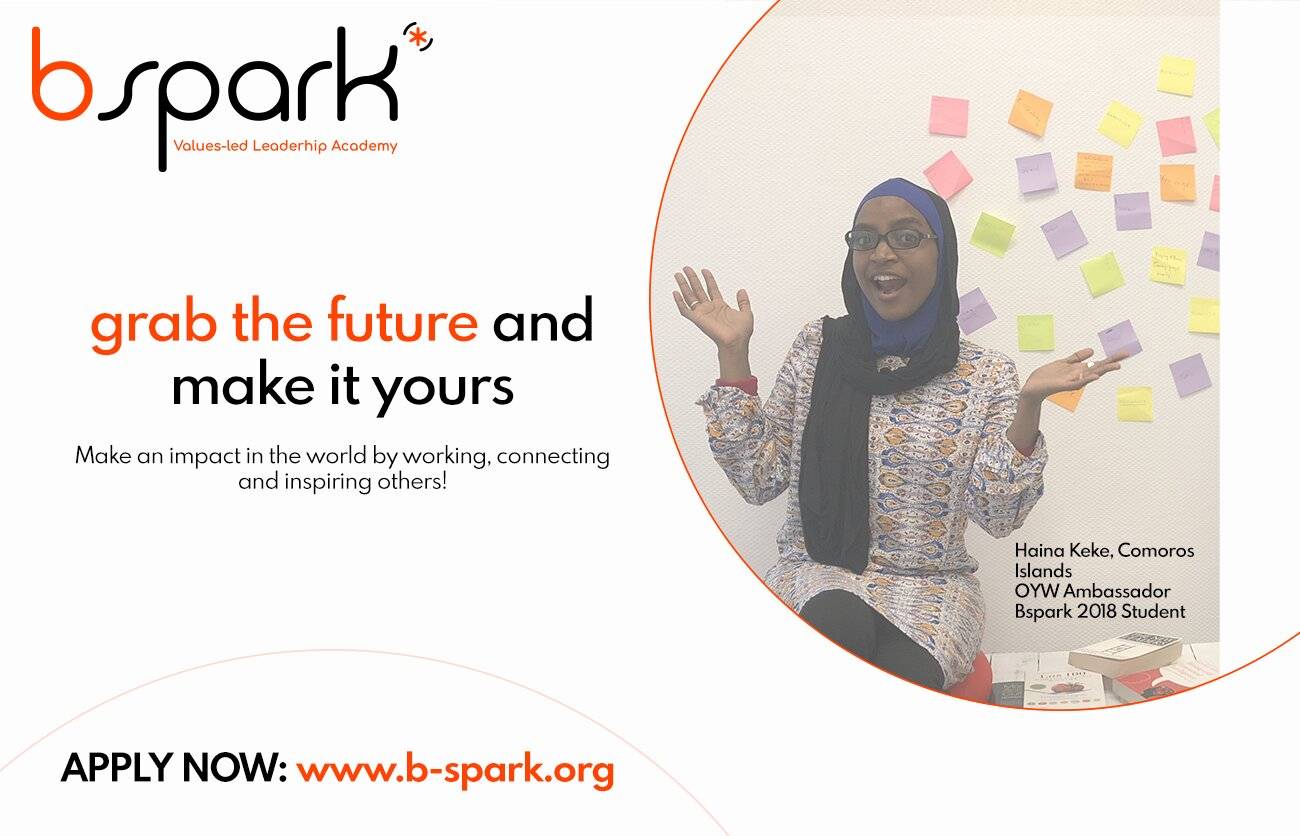 Bspark Values Led Leadership Academy Fellowship 2019
Deadline: May 15, 2019
Applications are open for the Bspark Values Led Leadership Academy Fellowship 2019. Do you have the talent, the passion and the desire to inspire, engage and drive change? Bspark is here to help sharpen your skills and teach you stronger, more effective ways to live with purpose and make a positive impact in the world.
Join the program to make an impact through leadership. A 15-month, part-time learning adventure for young, curious, global professionals.
Learning Approach
At Bspark the focus is on learning and providing the best environment for you to bloom. For this reason their learning methodology was inspired by Finnish schooling system – known for its high results on world rankings.
No grading: They learn and perform better in stress free environment. You will receive feedback and will help you do your best.
Integrative learning: Connecting skills and knowledge from multiple sources and experiences; applying skills and practices in various settings; and, understanding issues and positions contextually
Growth mindset: You will be helped to expect and embrace mistakes and failures as learning opportunities.
Inspiring classes through:

teachers and lecturers invited
methods and tools used

Practical classes with more breaks to ensure the freshness of mind
Less structure, more trust – they will live in continuous beta, always adapting the model as they learn to best suit your needs
Small classes – 25-30 students for more individual attention
Diversity – Like-minded yet vastly different people from around the globe.
Scholarship
Currently there are two scholarships for:
One Young World Ambassador from a developing country
A refugee living in Spain
Eligibility
Open to a young leader from a developing country.
Application
For more information, visit Bspark Values Led Leadership Academy Fellowship.