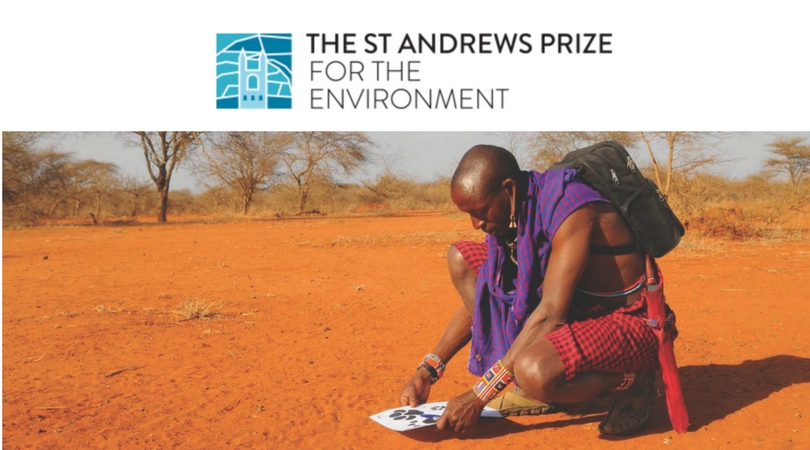 Call for Entries: St Andrews Prize for the Environment 2020 (Up to $100,000 USD)
Deadline: June 21, 2019
Applications are invited for the St Andrews Prize for the Environment 2020. The primary objective of the Prize is to find innovative solutions to environmental challenges across the world.
The solutions should be practical, scalable and able to be replicated in other places, combining good science, economic reality and political acceptability. The Prize offers people from all backgrounds around the world the chance to help transform their environmental ideas into reality and provides a network of connections and support.
The St Andrews Prize for the Environment is a joint environmental initiative by the University of St Andrews in Scotland, which attracts scholars of international repute and carries out world-class teaching and research, and independent exploration and production company ConocoPhillips.
Prize
The prize is $100,000 USD for the winner and the runner(s)-up will receive $25,000 USD.
Eligibility
Open to individuals, multi-disciplinary teams or community groups
Project must be related to sustainable development and be aligned with the UN Goals for Sustainable Development – explain the alignment;
Be related to community progress allied with smart and innovative development and use of the earth's environmental resources from air, land and sea;
Be replicable from one geographic area to another and ideally be scalable in size;
Have a clearly defined need for funding that will make a step change to the applicant's aims;
Have the ability to inspire others in the field;
Contribute to the global pursuit of sustainability in the short to long-term.
A project is ineligible if it is
Focused on a special interest group or is exclusive of particular groups in society.
A major infrastructure project e.g. construction of a building.
A regular/annual event that is not connected to a new initiative.
A project related to political activities, lobbying or religious groups.
A project that is designed purely for fundraising purposes.
A research project.
Application
For more information, visit St Andrews Prize for the Environment.