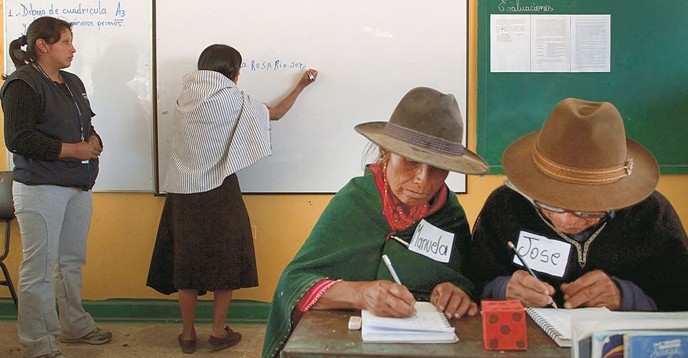 UNESCO International Literacy Prizes 2019 (Win a Medal, Diploma and US$20,000)
Deadline: June 16, 2019
UNESCO is calling for applications and nominations for the 2019 UNESCO International Literacy Prizes, which this year will award outstanding programmes and individuals who promote literacy around the world within the theme of 'Literacy and Multilingualism'.
The promotion of multilingualism as an asset for both literacy and educational development in general and more particularly Sustainable Development Goal 4 (SDG4) and its target 4.6 in terms of inclusivity quality and expanding access. Multilingual education facilitates access to education while promoting equity for populations speaking minority and/or indigenous languages, especially girls and women.
Through two prestigious Prizes, UNESCO supports effective literacy practices and encourages the promotion of dynamic literate societies to close the literacy gap of approximately 750 millions of people.
UNESCO distinguishes between two Literacy Prizes which are given to five laureates:
The UNESCO King Sejong Literacy Prize (2 awards), was established in 1989 and is supported by the Government of the Republic of Korea. It gives special consideration to programmes that focus on the development and use of mother-tongue literacy education and training.
The UNESCO Confucius Prize for Literacy (3 awards), was established in 2005, and is supported by the Government of the People's Republic of China. This Prize recognizes programmes that promote adult literacy, especially in rural areas and for out-of-school youth, particularly girls and women.
Prize
Each of the prize winners receives a medal, a diploma and US$20,000.
Eligibility
Governments, non-governmental organizations and individuals are kindly invited to apply;
All applications should be submitted to nominating entities, such as the National Commission for UNESCO in the country of the programme, or an NGO that is in an official partnership with UNESCO.
Selection Criteria
Relevance to the themes: The programme/project is pertinent to the areas focused by the UNESCO International Literacy Prizes and the specific theme of this year.
Relevance to individuals and societal needs and robustness: The programme/project is relevant to the individual and societal needs in a given context. The programme/project is robust and effective in its design, delivery, structure, management, monitoring and evaluation.
Quality of teaching and learning: The quality of teaching and learning involves interrelated dimensions such as the effectiveness, the efficiency, the equality, the relevance and the pertinence.
Impact: The 'impact' relates to both positive and negative changes made by a programme/project, to beneficiaries, communities and broader societies. Changes include both intended and unintended ones demonstrated by qualitative and/or quantitative evidence.
Innovative features: The Innovative features are concerned with new/original ideas, solutions, approaches, methods, devices and perspectives or new ways of adapting traditional ones which can adds value and make a concrete impact.
Sustainability: Sustainability is regarding lasting benefits and impacts of a programme/project beyond the lifecycle of the current programme/project. This may involve the concrete activities of a programme/project designed to ensure sustainability of its results and impacts, the contributions to enriching literate environments in which learners can acquire, use, sustain, and advance literacy skills and the availability of future plan.
In addition to these criteria, the project/programme should:
Be ongoing and proven record of innovative work in the field of literacy for at least three years.
Have not been awarded the UNESCO International Literacy Prizes in the past five years.
Promote literacy through effective and innovative projects or programmes.
Application
For more information, visit UNESCO Literacy Prizes.