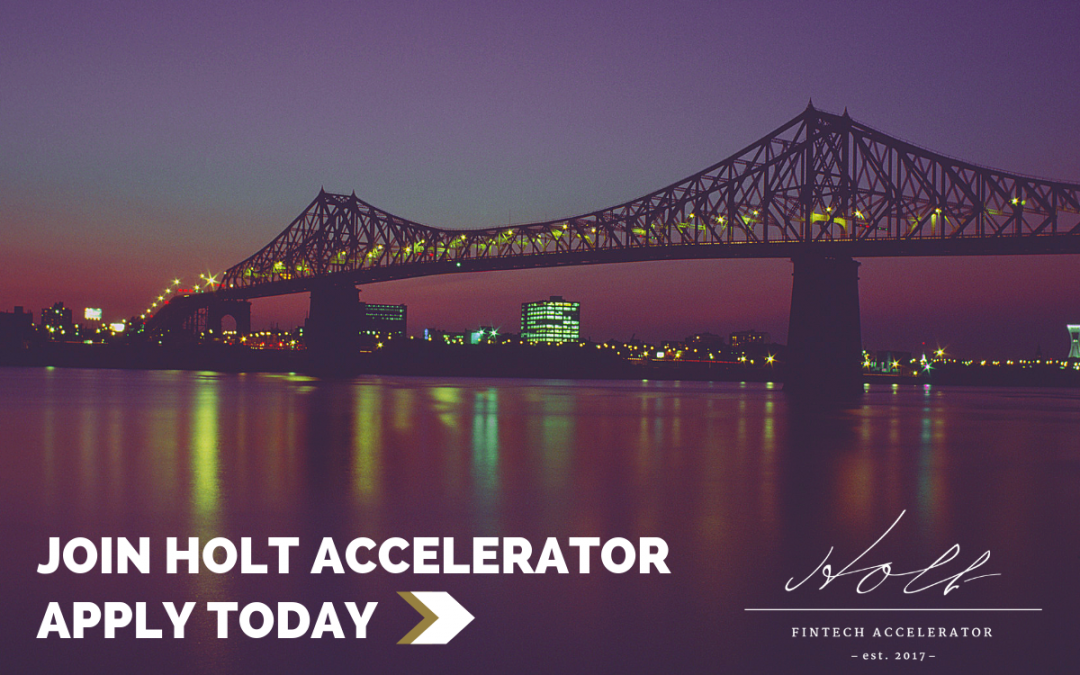 Holt Fintech Accelerator Programme 2019 for Startups (Up to $125K cash + $50K value)
Deadline: June 14, 2019
Applications for the Holt Fintech Accelerator Programme 2019 for Startups are now open. Ten fintech startups from around the world would be selected to partake in the 12-week programme. Commencing August 19 and ending with a Demo Day during the world's biggest AI event NIPS. Additionally, they will keep supporting you beyond 12-weeks if closing your financial institution partner is taking longer due to agreed upon timelines.
The programme is being backed by the Holt family – one of Canada's wealthiest families. The program is also supported by one of Canada's largest AI firms and a long list of influencers within the FinTech community, offering invaluable insights into the North American market.
Benefits
The Capital (up to $125K cash + $50K value)
$25K CAD + $200K CAD in-kind on flexible terms,
Up to $100K CAD available if milestones are met,
Potential investments from Holt angels & institutions,
Potential for capital calls from Holt or Holdun.
The Ecosystem (Priceless)
Plug into Holt Financial's digital bank and exchange for new revenue sources,
Raise financing more easily and strategically through the STO platform,
Potential to partner with the alumni and future cohort.
Potential Clients (+$100K CAD value)
Access to key people in financial institutions,
Obtain real feedback on product(s),
Potentially close deals with paying customers.
The Support ($100K CAD value)
Super Advisors provide one day a week over 12-weeks,
Access to world class PhDs to guide the teams weekly,
Coaching & workshops (pitching, lunch & learns, etc.),
Guidance from industry & tech experts,
Bonus: visibility, free office, service provider discounts.
Eligibility
Open to international, pre-Series A (i.e. bootstrapped, pre-seed, seed, bridge), FinTech startups who (or that) are ready to take advantage of this high-impact program.
Application
For more information, visit Holt Fintech Accelerator.