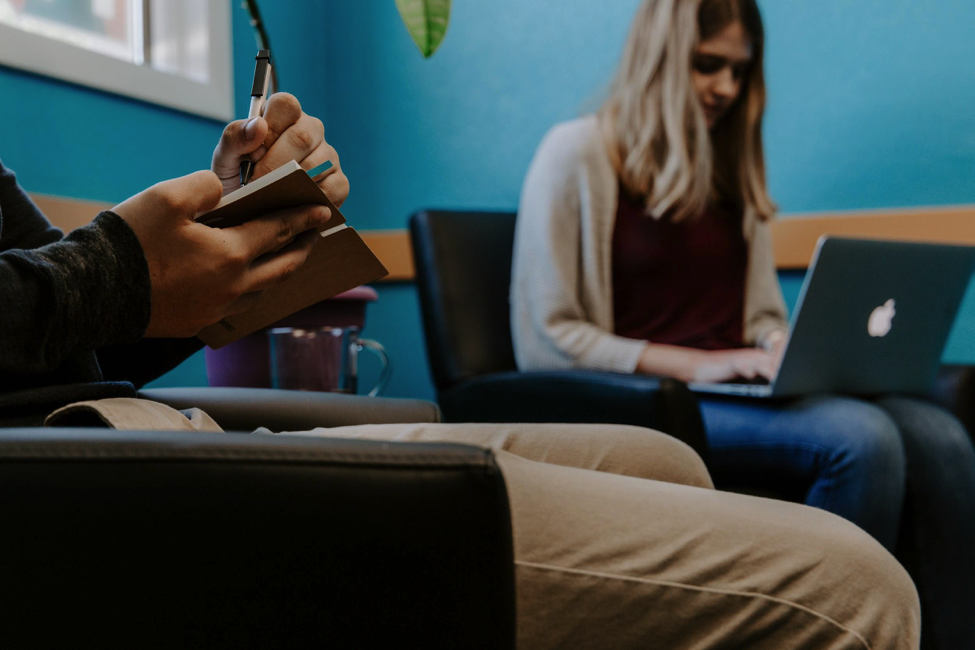 Legal Content Writing 2.0 – How to Succeed in the Digital Age
Writing is a daily part of the legal profession. The digital age is redefining legal writing and how to best reach people. Time and practice are good teachers, but there are definitely some tips that can help you get ahead of the rest. Typically, when we talk about legal writing for the digital age, we aren't talking about legal briefs or other case-specific documents. This aspect of writing is more about marketing your law firm, providing informational resources for clients, and building an online presence that presents you as an authority in your field.
Before you can become better at writing for the digital world, you have to know what the digital consumer or reader demands. Today's internet puts unlimited resources at a person's fingertips, which means that you are now competing with the entire world, and not just local competitors, for the business that your law firm needs. The best way to succeed is to know what your audience wants. Today's digital reader expects things like:
Quick answers, which are often found on search engines or huge online legal networks
Easy navigation
Skimmable content
Simple information and answers
Digital readers are multitaskers. They are constantly bombarded with emails, texts, and social networking updates. They often have 3-5 windows or screens open at a time, and they aren't interested in an in-depth report that covers every aspect of the legal code.
When today's digital reader comes in search of legal information, they want the quickest path to an answer to their question– it's up to you to provide that. When you are competing with sites like Google, FindLaw, and LegalMatch, the biggest providers of free online legal answers, you have to step up your game.
How to Upgrade Your Legal Content Writing
Write for the Appropriate Audience
You might be a lawyer or marketer for a law firm, but your audience is always going to vary in your legal writing materials. You wouldn't construct a technically-heavy legal brief to give to a client, just as you wouldn't present simple consumer information to your commercial clients. Know who you are writing for and write in a voice that reaches them.
Keep it Short and Simple
Sentences should be simple. Paragraphs, typically, should be about 3 sentences long. Avoid filler and fluff material for the sake of hitting some magical word count. Likewise, make sure you are providing enough information for your reader. Don't simplify or shorten your writing so much that people miss out on valuable insight or information they may need.
Also, ditch all the legal jargon. If you are writing digital content for a consumer-facing market, you need to write in a way people can easily understand. Instead of:
"The aforementioned guideline of section 204 of the DUI code represents potential penalties faced by those who have committed such an offense."
Try something like:
"According to DUI laws, people who are convicted could face penalties like…"
This is clearer for your average reader and provides more direct information. Digital content isn't prosed, and it shouldn't be. It's information, and your job is to present it in the most user-friendly way possible.
Organize Your Content
Any good online article or web page has an invisible "road map", or flow of content. Separate topics need separate paragraphs. You should outline your material before writing to help you set up the framework for your content. An introduction is a must, followed by subsequent paragraphs that provide additional information. Think of it as guiding a reader through your text. This will encourage them to stay longer and promote return visits.
Use Headers for Scannability
If someone is reading your information page on DUI laws, they might only need to know one or two things. By creating compelling headers that divide your organized material into appropriate sections, you can make your writing easy to scan and get your readers' attention. These headers can also help keep things organized for your reader.
More than Words
Break out of monotonous paragraphs and improve scannability by using lists, tables, graphics, and white space. Your entire article shouldn't be sections of lists, by any means, but a few bulleted or numbered lists in a long article can go a long way. Infographics, tables, and other content can also be used to help break up the word flow.
Our final tip: Scroll back up and look at the layout and content of this article. Did you notice how easy it was to navigate and scan the main points? That's what digital readers want.
For more articles, visit OD Blog.