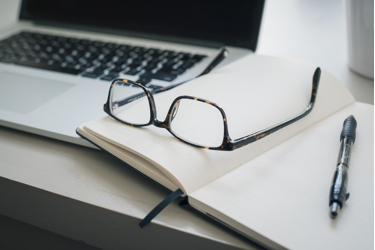 The Corner Office View: How to Write a Career Goals Essay for Grad School
Are you considering going to grad school?
If you are, then congratulations! You've made a big step forward in your life. Many people often don't continue on this path because they're afraid of making choices for their future lives and careers.
Speaking of careers, that's something you to have to decide on if you plan on applying to grad school.
One thing is for sure though, you're going to write down your goals in an essay. In fact, you'll write lots of essays in grad school.
Writing a career goals essay may feel intimidating at first. There's a lot of thought to put into what you're going to write as this has a major impact in your chances of getting accepted. Due to this, people tend to write bad essays.
Don't worry though. By reading what we have below, writing an essay will be a breeze.
1. Read and Follow the Instructions
Before writing your personal statement for grad school, look at the specifications first. A lot of people have gotten rejections from schools they've applied to and didn't know why.
For the most part, it's because the schools don't specify a reason. When that's the case, it's most likely because the student didn't follow their writing standards.
It's worth slowing your roll to check their graduate school's specifications. This is more than to stay uniform with other applications. This also serves as primary screening for these schools, letting them identify who's worth their time and who's not.
Take note of everything from the margin regulations down to the font itself. Also, it's worth saying to stick to the absolute minimum when writing your essay. They don't need to know more than what they ask you for.
2. Know Who You're Writing To
When writing a statement of purpose, chances are a set group of people are reading it. They have the power to accept or to reject you based on what you've written down on your essay. You're going to want to make sure you're on the same wavelength as they are.
For this reason, you shouldn't write a generalized essay. You're going to want to make sure you're speaking the language of whoever reads the essay. This increases the likelihood of getting accepted through having similar vibes alone.
Learn some terms used in the field you wish to have a career in. For example, if you plan on having a career on finances, pick up some financial terms to write down in your essay. This both intrigues your readers and also makes think more of you when it comes down to decision making.
3. Organize Your Thoughts
Before getting into the meat of your essay, it's important to first organize what you'll write down. This way, you'll miss no important points and you won't repeat yourself. Consider creating a flowchart of what you'll talk about before writing your piece.
In this flowchart, rank your content in the order of relevance. This means you should state what information you think is most vital to the essay first. Doing this ensures the essay you write has a flow to it, leaving nothing unexplained for the reader.
This allows the reader to have an easier time following what you say. Most readers tend to give up when information about something they're reading is lacking in anything written before it. Keep your thoughts in order and keep your essay clean and neat.
If you're having trouble with this part of writing an essay, you can employ the help of online tools for that. This essay writing service, for example, can help you create a simple and effective essay structure.
4. Back Up Your Essay with Facts
When in grad school writing an essay, professors will take your essay as fact. This means you should be able to back up every claim with a wealth of resources.
It's essential to back up whatever you say in your essay with sources. This makes you credible and trustworthy towards the people reading your essay.
A great way to do this is by giving them a list of experiences you've had over the years. Declaring you've done credible work backed up by certificates, referrals, or photographs makes you a worthy candidate for acceptance.
You can use scientific studies, other student thesis papers, news reports, and publications from the library to add credibility to your essay. Don't rely on everything published, however. Make sure you have multiple sources that all support each other.
5. Proofread Your Essay
So far, you've covered all you need to cover in your essay. All you need now is a strong conclusion and voila! You've finished writing your graduate school statement of purpose.
That's not the last step of the process though. The last step is to proofread everything you've written down. This is to make sure you have no spelling, grammatical, and formatting errors in your essay.
Many people tend to overlook this step and submit their essay right after instead. This is a surefire way to get a rejection as there will always be an error or two in your initial draft.
It's best to do this around a day after wrapping up your essay. This gives you a fresh, unbiased perspective at your piece. This also helps you notice small errors that you would have otherwise missed.
You can also ask for the help of another person like a friend or family member for this. The goal is to make sure anyone who reads this finds no errors or trouble understanding it, after all.
Perfect Your Career Goals Essay for Grad School Today
How to write a personal statement? With the help of our guide, writing your career goals essay should be a piece of cake. Get started and submit the perfect essay now!
Don't feel like you're the right fit for graduate school? It's normal for people to feel that way at first, it's only a sign they lack inspiration.
These books by Peter Lynch may inspire you to take up grad school. Get a copy and read up today!
For more articles, visit OD Blog.