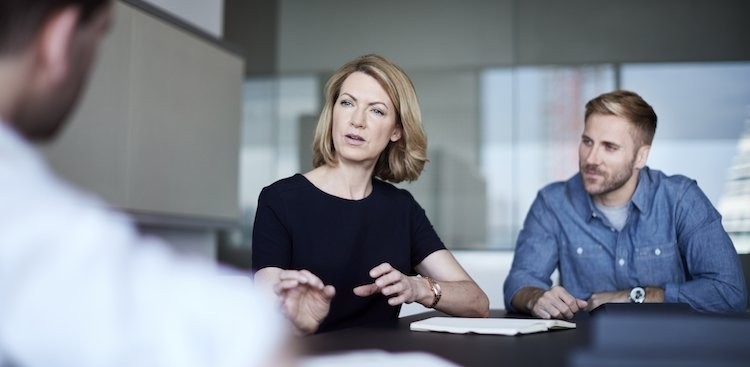 Make Your Career Change A Smooth Transition
Are you currently working a job that does not offer advancement opportunities? If so, it may be time to consider a career change. Many workers eventually get fed up with their jobs and decide to do something about it. Of course, you have those who are afraid of change. So, they continue working until eventually they begin to feel hopeless and helpless. If you are up to a career change, you can utilize the tips below to ensure a smooth transition. 
1. Why?
First and foremost, you should go ahead and find out why you're changing jobs. If you're not sure why you're changing jobs, there is a good chance that you're not going to be happy at all. You need to find out why before attempting to find a good job for you. If you're changing jobs for better pay, you should do everything humanly possible to find a job that offers higher wages. Always know what you want in advance before moving forward. This will increase the likelihood that you're able to satisfy your goals in the end.
2. Know Your Likes And Dislikes
Second, you should take the time to learn more about your likes and dislikes. After all, you probably disliked your previous jobs. There were specific things that make it unlikable. This is why you need to compile a list of your likes and dislikes in advance. Once you've done that, you're going to have a much easier time finding a job that suits your needs. Find out what you care about the most and go from there.
3. Training And Education
It is absolutely pertinent to make sure that you're actually prepared for the job. This is why you should go ahead and get trained and educated in advance. This will make a huge difference in the long run. If you're applying for a tough to get job, you should prepare in advance. Make sure that you meet the company's qualifications in advance. If you do not, you're going to be required to jump through multiple hoops before you can obtain the job.
4. Get A Mentor
Before going any further, you need to make sure that you have a mentor. After all, getting ahead is very difficult. If you're not fully prepared for the ride ahead, there is a good chance that you're going to fail before you even get started. A mentor can help a great deal. They'll provide you with a wealth of advice and that will pay off dividends in the long run. After all, they've been there and done that. Use their guidance to your advantage and it'll pay off immensely. Other job resources are available at your convenience.
5. Learn The Workplace Culture
The workplace is just like every other social setting in life. There are going to be cliques and people are going to associate and relate to like-minded individuals. Trying to enter into these groups when you are viewed as an outsider can be a difficult thing. There is nothing wrong with trying to put your own spin on the workplace, but there is simply no way that you are going to change company practices and standards. This is why you will want to learn as much as possible about the culture of the company before getting hired on.
6. Stick To A Routine
One of the most difficult things about starting a new job is that you might be required to stick to different standards and practices that you are used to. For instance, you might be used to working 9 to 5, while your new employer wants to put you on the graveyard shift. Some employers might even request you to be more flexible and work overtime hours. If this is something that you are not used to it can be troubling, but you have to think about where your employer is coming from. You can learn to adapt to these conditions and expectations if you pick a routine and stick to it. Whatever you do make sure that you fully understand the expectations and requirements of your employer before making the transition.
7. Make Plentiful Notes
There is no denying that starting a new job is hard and frightening. In fact, when new people are entering into a new workplace it can make them doubt their own abilities. There is nothing wrong with being nervous, but you have to remember that you have been working in your chosen field for a number of years. Knowing the workplace in and out will help you overcome the doubts and fears. Make sure that you are taking the time to note anything important pertaining to the workplace. Jot down crucial information during meetings and make mental notes about co-workers and superiors. Learn the workplace inside and out will make the whole job move so much more enjoyable and fruitful.
For more articles, visit OD Blog.