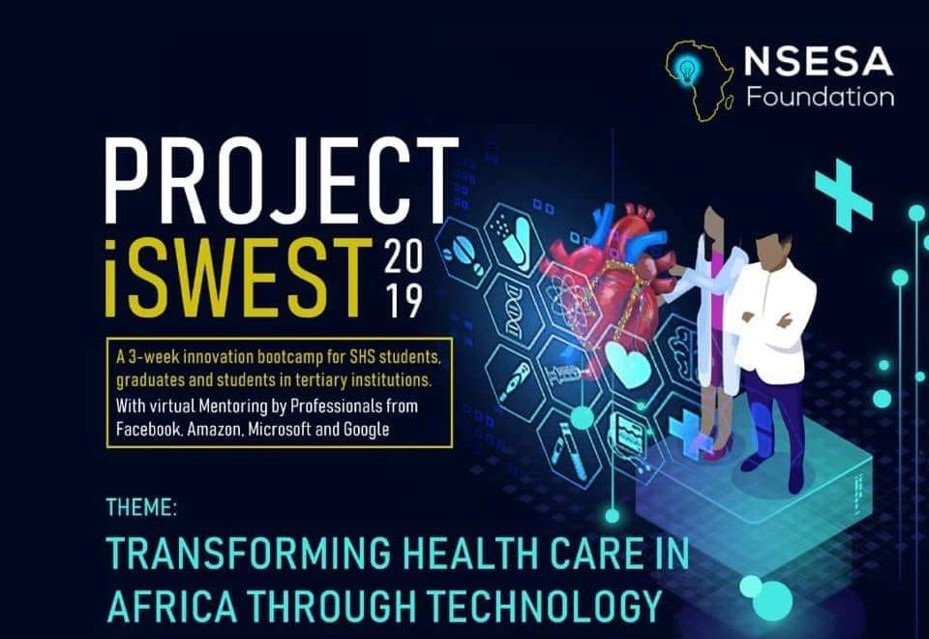 Project iSWEST Summer Innovation Bootcamp 2019 for Students in Ghana (Scholarship available)
Deadline: June 15, 2019
Applications are open for the Project iSWEST 2019. Project iSWEST is a 3-week intensive summer innovation boot camp for high school graduates and university students in Ghana held every year.
Participants are given hands-on training in computer and Arduino programming, processing and innovation. They are also taken through the design process from problem identification to prototyping solutions. During the bootcamp, participants are grouped in teams and tasked with identifying a problem and developing a prototype solution to the problem using knowledge and skills they acquired during the bootcamp. They present their projects to a panel of judges on the final day called the Pitch Day.
Program Details
The program comprises of three major segments. In the first part of the program, participants are introduced to the innovation process, entrepreneurship and given basic practical training in computer and Arduino programming. Students are mentored by top professionals from Amazon, Facebook, Google, Slack Technologies virtually. In the second part of the program, students embark on an educational field trip to familiarize themselves with problems on the ground. Six teams of five students are resourced to design and prototype innovative solutions to problems they have identified. Facilitators support project groups during this phase.
The climax of Project iSWEST is the final day dubbed "The Pitch Day" where students present their solutions to an audience top professionals in the STEM industry across Ghana, capitalists, policy makers and various organizations and a panel of judges. Teams are assessed on the impact, sustainability, feasibility and business viability of their projects.
Benefits
Virtual Mentoring with professionals from Google, Amazon, Facebook
Be competent in processing, Arduino programming and innovation at the end of program
Prizes for winning teams on Pitch Day
Improved pitching skills
Full and partial scholarships are available for selected applicants
Eligibility
Open to High School Students, High School Graduates & Tertiary Students residing in Ghana
Must demonstrate commitment to tackle problems in Africa and have an innovative mindset .
Application
For more information, visit Project iSWEST.