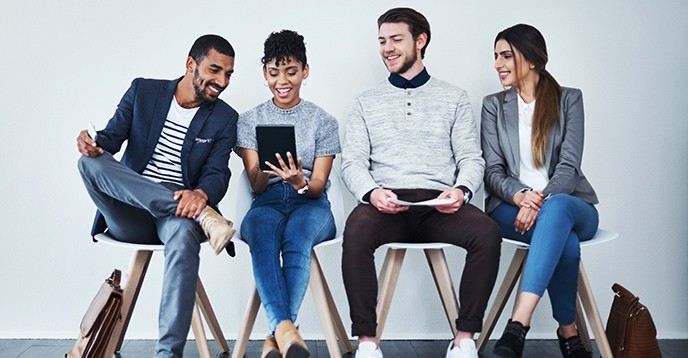 UNESCO Global Media and Information Literacy Week 2019 Youth Agenda Forum (Fully-funded to Sweden)
Deadline: June 10, 2019
Applications are open for the UNESCO Global Media and Information Literacy Week 2019 Youth Agenda Forum. The Global Media and Information Literacy (MIL) Week scholarships aim to support students and young professionals from around the globe to participate in the Global MIL Week 2019 Feature Conference and Youth Agenda Forum, taking place from 24 to 26 September 2019, in Gothenburg, Sweden.
These two events are organized by UNESCO together with and hosted by the County Council Region Västra Götaland, Gothenburg, Sweden and the University of Gothenburg.
About Global MIL Week Youth Agenda Forum
The Global MIL Week 2019 Youth Agenda Forum is a UNESCO Youth Space. It is youth-oriented, designed for youth, led by youth and open to all public. It creates a space during the period of the Global MIL Week Feature Conference that is fully dedicated to youth, and serves as a platform for awareness-raising, knowledge and experience sharing, capacity building, problem solving, and networking. It focuses on youth involvement in MIL as co-leaders and co-creators and not only as beneficiaries.
Youth from local schools, universities and youth organizations as well as young participants from around the world are invited to the event. The forum may include panel discussions, brief talks, presentations, hands-on workshops, brainstorming, poster and video presentations, as well as games, hackathons, etc.
Scholarship
The scholarships include
Round-trip air ticket from the country of departure to Gothenburg, Sweden;
Accommodation and meals during the stay in Gothenburg, from 23 to 26 September 2019;
Opportunity to present during the 2019 Global MIL Week Youth Agenda Forum;
Eligibility
Open to youth who are from 18 to 30 years old;
Who study, research or work in fields related to MIL (media, information and library science, ICTs, communications, social development, etc.), from all UN regions: Africa, Arab States, Asia-Pacific, Europe and North America, and Latin America and the Caribbean;
The most convincing candidates will be supported. UNESCO respects geographical and gender balance, so youth, especially young girls, from all regions from the world are encouraged to apply.
Application
Applicants are encouraged to read more about UNESCO's work on MIL and confirm how their own interest, research, project or activity aligns with MIL before applying.
Each candidate must apply online by completing this online submission form, and read the instructions carefully.
For more information, visit UNESCO Global Media and Information Literacy Week.