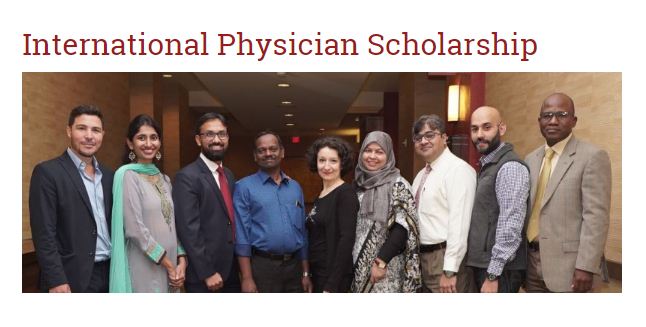 American Academy of Hospice and Palliative Medicine (AAHPM) International Physician Scholarship to attend the 2020 Annual Assembly (up to $5,000)
Deadline: August 1, 2019
Applications are open for the American Academy of Hospice and Palliative Medicine (AAHPM) International Physician Scholarship 2020. The International Physician Scholarship Fund was established to provide access to quality education for physicians who reside in low and middle income countries (as defined by World Bank) to attend and participate in the Annual Assembly.
At the Annual Assembly, scholarship recipients will gain access to the latest clinical information and research updates in hospice and palliative care from leading experts in the field. Scholarship recipients will be asked to participate in a presentation during the Annual Assembly to share the practice of hospice and palliative medicine in their country. In addition, recipients will also be required to submit a written report describing how their attendance at the Annual Assembly benefited their organization.
Scholarship
The scholarship program provides financial support of up to $5,000 to scholarship recipients to cover ordinary costs associated with attending the Annual Assembly registration and travel-related expenses, including air fare, taxi fare, meals, and lodging.
Eligibility
Open to physicians who work in hospice and palliative medicine and who care for seriously ill patients;
Eligible physicians must permanently reside in low and middle income countries as defined by World Bank. It is the hope that the scholarship recipients will share the knowledge attained from the Annual Assembly to improve the palliative care offerings in their home country.
Preference will be given to applicants who are

Members of the AAHPM – physicians who reside in a low or middle income country as defined by the World Bank & the HINARI list of eligible countries are eligible for a complimentary international membership.
Have not previously attended the Annual Assembly
Are junior in their career with 2-10 years of experience primarily in palliative care, including a resident or fellow, focused on studying palliative care, and whose organizations are considered least able to afford this opportunity.
Application
You can complete the application one of two ways:
For more information, visit AAHPM Scholarship.