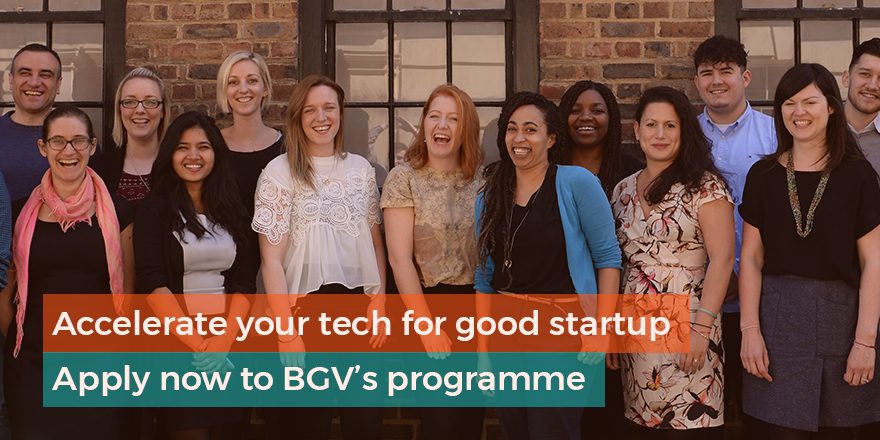 Bethnal Green Ventures Autumn 2019 Programme for Tech Startups (Up to £20,000)
Deadline: June 18, 2019
Applications are open for the Bethnal Green Ventures Autumn 2019 Programme for Tech Startups. BGV is an early-stage investor in tech for good ventures. Twice a year, they run an intensive three-month programme and provide investment and access to a vast support network for ambitious startups on a quest to use technology to radically improve millions of lives.
The thematic focus of the programme are:
Health: Affordable, accessible health and social care
Civic engagement: Civic participation, maintenance and advancement of democracy
Sustainability: Climate change, resource efficiency and conservation of the environment
Tech to support young people: In partnership with the Children's Society
Education: Effective education and employability
WorkerTech: In partnership with the Resolution Trust and Accenture UK
Benefits
£20,000 in cash for 6% equity in your venture
A tailored three-month programme of workshops, talks and 1:1 mentoring
Life-long support and the opportunity for follow-on funding
Valuable support from a community of 200+ tech for good founders
Regular connections with our network of 90+ mentors and advisors
Additional support from our expert partners
Introductions and 1:1 meetings with investors and industry experts
A creative working environment and free office space in London during the programme
Eligibility
You have an innovative idea that uses technology to address challenges in one of the impact areas
You make your team available to participate in the three-month programme
You have a strong and ambitious team (or are actively building one) with the necessary skills to execute your idea
You are looking to turn your idea into a successful for-profit business
You are motivated to radically improve millions of lives for the better
You have the right to work in the UK (Unfortunately, you cannot take part in the programme on a tourist visa)
Application
For more information, visit Bethnal Green Ventures Autumn Program.