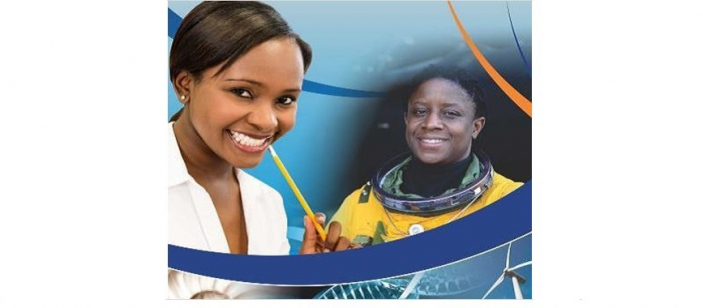 Call for Nominations: TWAS-SAREP Regional Young Scientists' Prize 2019
Deadline: August 5, 2019
The World Academy of Sciences Sub-Saharan Africa Regional Partner invites you to nominate suitable candidates for the TWAS-SAREP Regional Young Scientists' Prize 2019 on Infectious Diseases. TWAS-SAREP seeks to honour an outstanding young scientist/Investigator in health sciences who has made significant contribution to: the prevention and control of communicable and non-communicable infectious diseases initiatives in developing countries.
The ideal candidate would have contributed through research output that demonstrates impact on human health; advocacy for health equity; training and mentorship of investigators; excellent contributions through clinical or basic research in infectious diseases; recognised contributions to public health through scientific achievements, philanthropy and policy related engagements. Moreover, the ideal candidate must have been involved in community engagement and must have published in a reputable, high impact journal.
The prize is awarded in fulfilment of the TWAS objective of recognising, supporting and promoting scientific capacity and excellence in the developing world. The deadline for nominations is 5 August 2019.
The 2019 TWAS-SAREP Regional Young Scientists' Prize is aligned to the United Nation's Sustainable Development Goal #3 "Ensure healthy lives and promote wellbeing for all at all ages". This goal strongly features in other SDGs and in the seven Science, Technology and Innovation Strategy for Africa (STISA) 2024 priority areas.
The Award
The award comprises a certificate with a citation of the winner's scientific achievement, as well as a cash prize of 2000 USD. The winner will be formally announced at the Science Forum South Africa 2019.
Eligibility
Nominees must be nationals of countries in sub-Saharan Africa.
Nominees must have a PhD and be 40 years or below.
Nominees must have made significant contributions to the prevention and control of communicable and non-communicable infectious diseases initiatives in the developing countries
Nominees must be scientists who have been working and living in a developing country for at least three years.
Nomination
Nominations are invited from TWAS Fellows, AAS Fellows, Fellow/Members of National Academies and Young Academies of science in the region, research institutions, research councils and universities in the region.
The nomination of women and scientists from STLCs and LDCs is highly encouraged.
The completed form should be submitted before or on 5 August 2019, late submissions/incomplete nominations will not be accepted; all nominations must be submitted online using the provided form and all the supporting documents must be forwarded to 

[email protected]

. NB: Nominations without requested documents will not be considered.
When submitting attachments, the subject of the email must quote the surname of the nominee e.g Morokong_TWAS-SAREP RYSP 19
Access Nomination form here.
For more information, visit TWAS-SAREP RYSP.