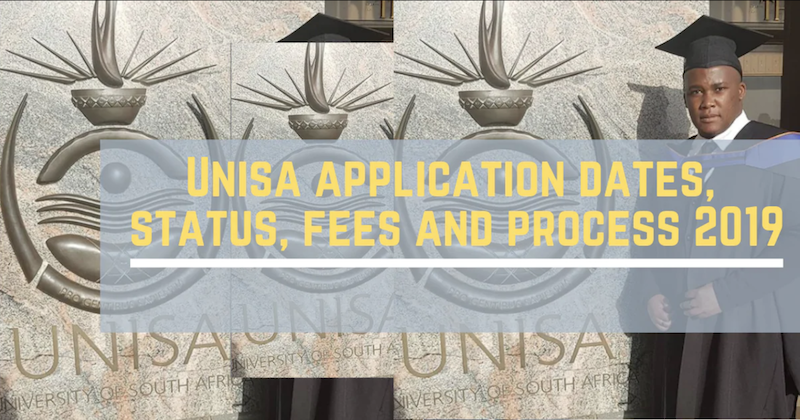 UNISA registration 2019: dates and requirements
Are you interested in joining this great university to pursue your higher learning studies? UNISA offers a range of courses from certificate programs to short courses and PhD programmes. But for you to join the institution, you need first to make an application.
When can I register at UNISA for 2019?
Successful applicants who were keen on UNISA online application 2019 dates should initiate the registration process soon after receiving admission. Keeping track of important dates is, therefore, crucial to avoid losing your enrollment.
New applicants and ongoing University of South Africa students who applied for admission in various qualifications can only proceed with the enrollment process after confirming their placement and accepting the same online. As such, successful applicants who kept track of UNISA application dates for 2019 and were accepted in different schools or colleges should secure their place through a time-bound registration process. Failure to register within the required period risks one losing their place. It is worth noting that the university holds the rights to cancel wrongful admissions that do not comply with the underlying rules and regulations.
UNISA registration 2019
The University of South Africa accepts registration submitted through different platforms among them online, fax, post, and self-help. Both successful applicants and re-registering applicants must complete their signing up process before starting their studies for the year 2019. Note that learners who would wish to change their qualifications must wait and freshly fill UNISA application forms in the upcoming year to join their preferred courses. For this reason, they will be required to pay the UNISA application fee.
UNISA web registration is one of the most convenient and highly accessible ways to complete the process regardless of time and location. The first-semester enrollment process kicked off on the 3rd of January and ran through the 25th of January 2019. Eligible registrants must have a student number if they are returning students. On the other hand, new applicants must have received a confirmation for their placement at the institution. All registrants will be given a free email address by the institution. The signing up process takes a couple of weeks to complete after which the university will post notifications, and other relevant materials required ahead of the course.
All registrants accepted in undergraduate qualifications including National Diplomas and BTech degree must follow the signing up link on the website, and do as instructed.
All registrants accepted in postgraduate qualifications including Honors and Diploma should follow the enrollment link, and follow the guidelines. Those accepted in Master's and Doctoral category should register using the specific link on the website.
The self-help registration method is exclusively accessible at UNISA head office where registrants can access self-help computer terminals. It is advisable to acquaint with all requirements before visiting these terminals now available in different regional offices. Luckily, the computers are set such that registrants follow all the laid out signing up patterns. Should you experience any difficulties, always feel free to inquire from the institution's friendly staff members.
Read full article on Briefly.co.za