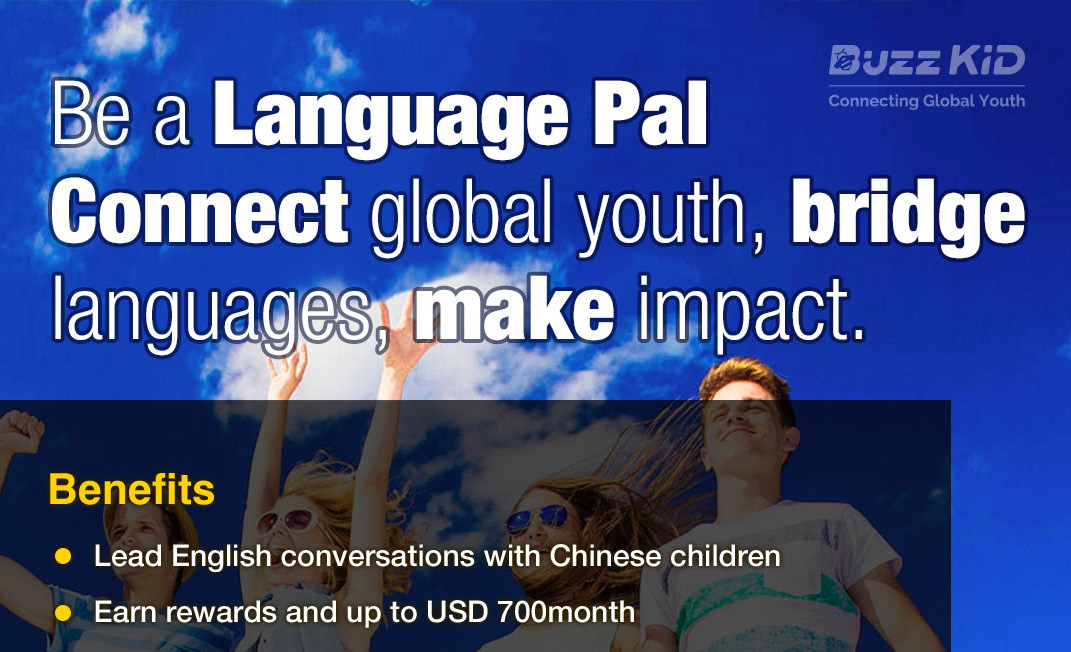 Africave/BuzzKID Peer-tutoring Internship 2019 for Secondary School Students in Nigeria & Ghana (earn up to $700 per month)
Deadline: July 20, 2019
Africave and BuzzKID have launched the BuzzKID Peer Tutoring Internship for the first time in Africa. BuzzKID: a startup in the Education-Technology industry has successfully launched its Peer tutoring Programme for Nigerian and Ghanaian school students.
It is a teen-led online "Airbnb for language learning" with the vision of connecting global youths to practice cross-cultural communication. Funded by the world's third most active seed fund SOSV, our client chooses a different approach to enable kids to learn foreign languages in a natural and effective way.
As Peer Tutors, accepted Interns will lead English conversations with one to three young English as a foreign language (EFL) kids age 6 to 15. It matches kids who want to learn (guests) and share (hosts) languages cross-border to interact in 25-minute video chats, discussing topics of shared interest.
Hosts (You) will earn rewards by leading language tutoring sessions virtually. Most of the learning will be carried out during the training designed for students who will be accepted. We provide student-friendly navigation and project-based learning (PBL) content.
Benefits
Remuneration: $3-$5 per 25-minute session, with potential to earn up to $700 per month.
Training: We provide bespoke training spanning spans across 3 key areas: Cross-cultural communication, peer leadership, Chinese language and culture
Top performers get guaranteed paid internship with the startup in Shanghai, China.
Certificate and recommendation letter by our client and its affiliated education organizations (Harvard University, Fudan University
Flexibility: Flexible working times, Peer Tutors sets their own available hours.
Eligibility
Responsible and able to participate in language tutoring sessions.
Junior high and high school students from Nigeria and Ghana only.
Speaks fluent English (knowing some Chinese is a plus, but not compulsory)
Globally oriented and keen to learn more about other cultures.
Application
Timeline
Step 1. Application
Step 2. Africave identifies most promising candidates and invites them to interview
Step 3: Final training & on-boarding for successful candidates
Step 4: Scheduling
If you have any questions, reach out to [email protected] 
For more information, visit Africave and BuzzKID.