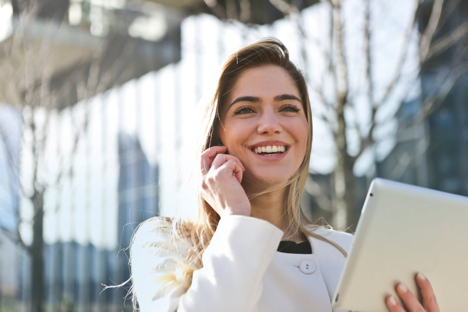 8 Unique Careers That Are More Rewarding Than You Think
A whopping 71% of American employees feel disengaged at work. When you spend roughly a third of your day in the office, disliking your job can really impact your life and overall happiness.
Luckily, you don't have to stick with that job you hate. In fact, there are tons of unique careers that are rewarding and will get the bills paid.
Don't believe us? Keep reading to discover eight jobs that could inspire you to make a career change.
1. Doula
It's no secret that pregnancy and childbirth are difficult. But they can be even harder when the mother-to-be doesn't have a strong support system.
Doulas provide professional support services during pregnancy, childbirth, and after the baby is born. During pregnancy, they may help the expectant mother create a birth plan, find a birthing location, and do research in order to help her make important decisions regarding the baby.
A doula also ensures that the birth plan is being followed during labor and can help with postpartum care, such as cooking, performing light housekeeping, offering breastfeeding advice, and watching the baby while the mother showers or takes a nap.
Helping a mother during this critical time can be extremely rewarding. And it can be even more rewarding knowing that you're helping them to be the best mother possible through your advice and research, so their baby will grow up happy and healthy.
2. Volcanologist
Thousands of people died at Pompeii and were buried under the hot ash of a nearby volcano. A volcanologist's job is to help ensure this doesn't happen again.
They travel to different live and dormant volcanos, collect samples, and analyze them in a nearby lab. Their goal is to learn more about volcanos and predict when they'll erupt. By doing this, they could potentially save nearby towns from suffering the same fate as those in Pompeii.
Not only is the idea of saving lives rewarding for many, but volcanologists also get the opportunity to travel. Volcanos can be found at some of the most interesting locations, like Iceland and Hawaii, so they can live a rewarding personal life too.
3. Ethical Hacker
Hackers are masters at finding ways to access valuable information. When they succeed, both companies and their individual clients are at risk of identity theft.
However, not all hackers are bad. Ethical hackers are employed by a company to hack into their own system. The goal is to find weak spots that other hackers may use to access secure information.
Many ethical hackers find the challenge very rewarding as they're often pushed to think outside the box and try new hacking techniques. Of course, knowing that they're helping to protect private information can also be satisfying.
4. Military Serviceman/Servicewoman
What could be more rewarding than protecting the freedom of fellow Americans? A military serviceman or servicewoman travels to different bases and fights on behalf of the country.
Of course, there are many different branches to choose from, including the army, navy, marines, and air force. Each has its own unique challenges, but can also be a gratifying career choice.
Servicemen and servicewomen can even get challenge coins to display and show just how proud they are of their chosen profession. You can learn more here about the history and purpose of challenge coins.
5. Video Game Tester
Do you ever wish you could skip work and play video games instead? Well, what if playing video games was your job?
A video game tester plays an important role in game development. They play games that haven't been released yet and look for glitches and flaws. This ensures that paying customers get a game that's in perfect working order.
And for video game lovers, nothing is more rewarding than getting to play video games for a living as well as getting access to the newest games before everyone else.
6. Art Therapist
Art is a great way to express yourself and promote creativity. An art therapist combines psychology and art to help their patients heal. Art therapy can help people work through traumas, express themselves when they can't do it verbally, and reduce stress.
Many people find that helping others is rewarding. So, it should come as no surprise that a career which helps people heal from traumatic pasts can be extremely fulfilling.
7. Hippotherapist
Art isn't the only therapeutic tool. A hippotherapist uses horseback riding as a therapy for those with physical disabilities. Working with horses can help them increase their balance, coordination, and strength.
Of course, it also gives riders a chance to socialize and have fun. The ability to combine helping others with an enjoyable activity makes this one rewarding career, especially for those who love horses.
8. Funeral Service Manager
The passing of a loved one is always a trying time. Oftentimes, those closest to the deceased have to put their grieving on hold while they locate the will, make funeral arrangements, and file all the necessary paperwork.
A funeral service manager can make this process a bit easier by aiding in the funeral arrangements. They often have a selection of caskets in the funeral home as well as funeral cards and urns to help the family make a decision. They'll also help with obituary wording and day-of coordination to ensure everything goes smoothly while lowering stress for the family.
Although this isn't a glamorous position, many funeral service managers feel good knowing that they're helping people say their final goodbye to a loved one.
Your Guide to Rewarding and Unique Careers
Don't settle for a job you hate! Instead, use the guide above to help you make a change in your career. From doulas to funeral service managers, there are many rewarding and unique careers that can help you feel satisfied at the end of the day.
Do you want more valuable tips for living your best life? Then check out our health and wellness blog page today!
For more articles, visit OD Blog.