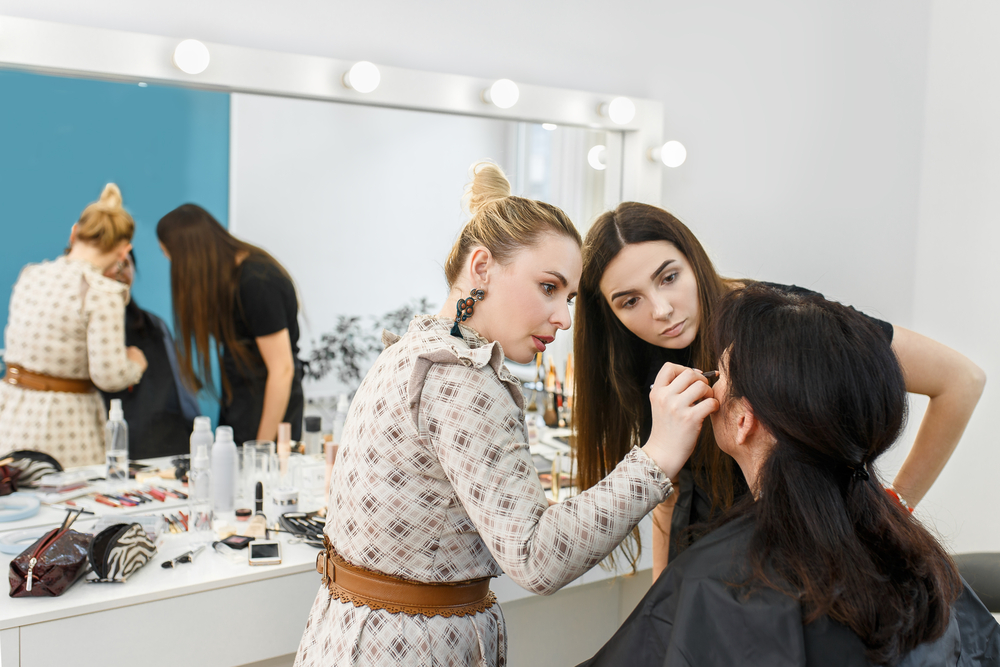 How Colorado Beauty Schools Can Help Boost Your Career
Beauty schools are the stepping-stone for a career that's known to make people not only look good but also make them feel good. This leads you to cosmetology schools. Aspiring students enter beauty schools in Colorado for various reasons. Others have a skill that they would like to enhance, while others have a passion and a dream that they would like to pursue.
In Colorado, a state license is necessary for you to practice as a cosmetologist. And, for you to obtain this license, you must complete a degree from beauty schools in colorado springs, or wherever, in general.
That said, there are many advantages that beauty schools can bring to help boost your career. This article gives you some of these advantages:
It Helps You Have A Steady Income
It's a common misconception to think that cosmetologists don't have a stable income. Yes, they do, and even more so if you own the salon. The beauty industry is moving at a breakneck pace, especially with women who are always looking for new beauty services to try out.
For instance, some regular customers will keep coming back weekly or once in two weeks, to have their nails done. Then, there's the hairstyling. Some prefer to have their regular facial and waxing services done in salons. This demand gives you a steady referral of customers. Clients will always want to keep coming back for more.
Hence, going to a beauty school can help you have a steady income. The range of knowledge and skills that you gain from a beauty school are pretty extensive, such that by the time you graduate, you're already an expert in this field.
This great start right after you graduate is more than enough to have a better jump start on your career. You can go straight from being a student, to becoming an entrepreneur.
Check out this video to have a general idea of what to expect from attending a beauty school:
It's Cheaper Than Other Traditional Academic Programs
Going to beauty schools are cheaper than enrolling yourself in traditional academic programs. But how does this fact boost your career? Because you'll be spending less for your education. And by the time that you graduate, you'll have more savings on hand for you afford the necessary pieces of equipment, or even better, to open up your salon.
Most university students work while they're studying, supporting all the expenses throughout four years. But, because your tuition fee is relatively cheaper, whatever extra income you get can be saved, and use it to start your salon upon graduation.
It Allows You To Have A Fun Career
If you have a passion for beauty and styling, by the time that you finish your education, you're going to be immersed in a fun, working environment. Working in the field of beauty is not like any other ordinary day in the office. In fact, it's full of excitement.
How does this boost your career? When you love doing the job that you do, you're increasing the chances of performing better. When you love your job, it isn't going to feel like a chore to you. This directly results in better career advancements, too.
If you're working for a boss, you can easily have promotions, such as being the head stylist, for instance. Or, if you're managing your salon, you can immediately increase your loyal following of clientele.
Who knows, because of excellent performance and numerous clients, you might even be able to open more branches for your salon.
It Allows You To Compete With Experts
While the cosmetology industry is highly in demand, this also means that the competition is stiff. If you enroll yourself in a beauty school, by the time that you start working, you have enough competitive skills for you to thrive against the competition, too.
You need to give customers a reason to choose you, among all other cosmetologists or salon owners. You can only achieve this through good knowledge and skills to back you up. 
Conclusion
Beauty schools lead you to that ultimate personal dream: working and owning your salon. If traditional academics and careers don't make you happy, then this certainly is a path that you should take.
But, working as a cosmetologist shouldn't be taken lightly. With increasing demand, you have to find a way to work through the competition as well. Going to a beauty school can help you have the skills and knowledge that you need to survive in a competitive career in cosmetology.
For more articles, visit OD Blog.