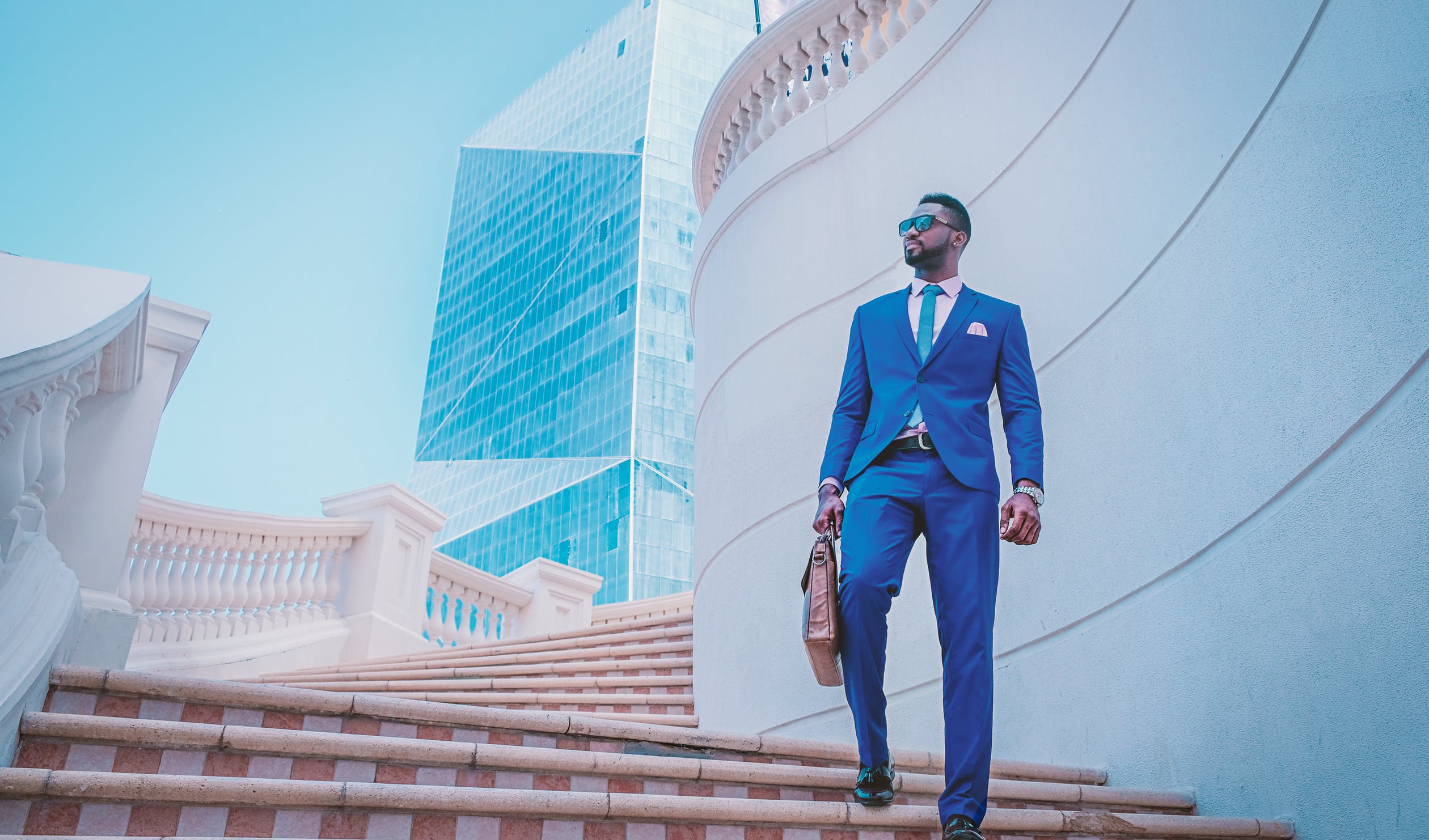 Take It From the Pros: How to Go From College Grad to Entrepreneur
You've left the halls of your higher learning institution and walked across that stage to get your college diploma and now that graduation is over, it's time for you to enter the big world. Among the students you graduated with, they will be some of the greatest innovators, thinkers, entrepreneurs, and founders the world will see. Although some of them graduated with well-thought-out business plans and others graduated with only a vision in place, they're all ready to take the road less traveled to create their own unique career journey and see where it takes them and so are you.
Now, you may be overly excited about your journey into the entrepreneurial world but before you get rid of all of your interview suits or turn down a steady paying job, take a moment to evaluate if you really want to start your own business because it's no easy task. You may find out that turning what's in your head into a reality is a lot harder than you initially thought. Take a look at some valuable lessons to consider before you jump into the entrepreneurial world.
Base Your Business Off of Your Passion
As an entrepreneur, you get the first pick of what you want your business to be… It's not like working for a company and having to work the job that's available; as a business owner, you have the luxury of building your business on your passion and that's the ideal set up. In fact, it's the key to making your business be a thriving success!
In order to truly be fulfilled at your job, you need to do what makes you happy and working in a field that is meaningful to you will give you the motivation you need to stick with it even during the rough times (that are bound to come). As long as your business is something that you are passionate about, working won't feel like such a chore to you.
If that vision you had late one night in your dorm room is what you're basing your entrepreneurial goals on, make sure you do the proper amount of research to make sure your great idea is a profitable business venture. This is something you'd want to do anyway because times change and markets change. You want to be sure that you have taken the time to thoroughly research what it will take for your business to become successful.
This type of research is called market research and it's very important to do because it would be terrible to start a business in a market that just isn't marketable to the product or service you're selling. Although failure is inevitable in this field, not doing proper market research is like setting yourself up to fail before you can even get started.
Take the Opportunity to Learn From the Professionals
Before you get started on your entrepreneurial journey, make learning from others part of your journey. If you have the opportunity to work for someone "seasoned" in the same business industry as your business, you want to take that opportunity to do so. Working for an experienced professional will allow you to gain contacts and learn the inner working of the business in general. 
In case you didn't know, there are just certain aspects of running your own business that you're not going to learn from a book… it takes hands-on experience learning it while doing the actual job. Plus, learning from others will help you to better refine some of your own ideas about your business and what you hope to accomplish with your business.
In learning from the professionals, whether you're working for them or helping them, you want to make it known to them that you want them to be your mentor… you can even seek out others to ask them to be your mentor. Entrepreneur.com even states that having a mentor will give you experience that cannot be learned in a book. In the industry of entrepreneurship, there is no shame in asking for help… if you don't ask for help, how will you know how to do certain things with your business?
Network, Network, Network
What's the key to having a successful business? Customers! And how will customers know about your business if you don't network? Well, they won't know about it at all until you do put yourself out there and talk about it. Attend these marketing events with business cards and pamphlets.
Soft Skill: Effective Communication
To go along with these networking events you want to make sure you have the soft skills to effectively communicate. You have to find that happy medium with communicating at networking events… You don't want to be a wallflower who's too nervous to communicate with anyone but you also don't want to be overly aggressive with your communicating and come off as too "salesy" with people there. 
The purpose of these events is to get your name and business name out there, You want to build rapport with the other guests there and make connections so that you can possibly partner up with some of the other companies and help each other.
After taking all that advice and you know that starting your own business is definitely the road you want to take, then start putting your business plan into motion. Buy a domain name on shopify.com and get your website up and running and start looking into different marketing events to attend and get your name out there, just make sure that your business is definitely something you are passionate about because you're going to need that same passion for the "peaks" of your business just as much as you'll need it for the "valleys" of your business too.
You also want to keep in mind that this is not something that is going to happen overnight either. So give yourself a realistic time frame to have your business up and running. With your passion and drive to succeed, your journey might have some bumps along the way but at least you know that it's YOUR journey to success.
 For more articles, visit OD Blog.