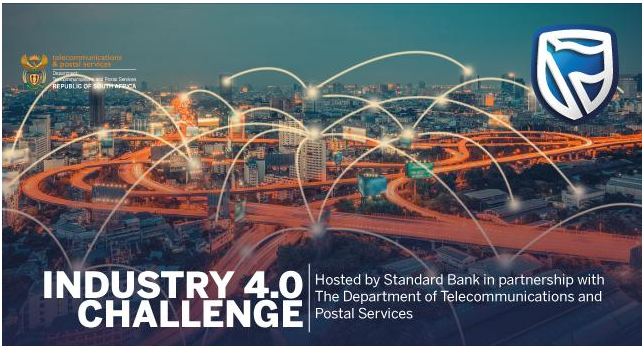 Standard Bank Industry 4.0 Challenge 2019 for South Africans (Funded to attend ITU Telecom World 2019 in Budapest, Hungary)
Deadline: August 5, 2019
Applications are invited for the Standard Bank Industry 4.0 Challenge 2019 for South Africans. In Partnership with Department of Telecommunications and Postal Services Standard Bank is assisting with identifying and supporting 5 high technology entrepreneurs. 5 Selected companies will receive development support and an opportunity to attend the ITU Telecom World 2019 in Budapest, Hungary on September 9-12, 2019.
Benefits
The selected entrepreneur will receive
A GAP Analysis to establish areas of the business that potentially needs improvement or support
Development support and master classes (on an individual needs basis)
Full access to a vibrant community of entrepreneurs, start-ups and high growth companies through Standard Bank's Enterprise Development and Incubator
The winners will receive additional mentoring and be introduced to Standard Bank's network, where appropriate
On-going mentoring from senior executives and senior members from the tech community, to help shape the products and technologies being developed
Eligibility
The applicant must be a South African individual that:
Has a registered operating business that has an annual revenue of less than R51 Million Is 51% black owned Is trading within South Africa
Has a tangible product or service which is ready for international markets (therefore businesses that are in idea validation, prototyping phase will be excluded)
Is running the business on a full time basis and is fully involved in the daily operations of the business (therefore part time businesses will be excluded)
Product must be easily transportable or the entrepreneur can come up with showcasing at the ITU summit if the product is not easily transported
Process
Top 15 will notified on August 6, 2019. 15 finalists will be chosen to participate in the Virtual Pitch Event via Skype/Video Calls / Whatsapp on August 7, 2019. Video Calls will be used to interview the top 15, where 5 winners will be selected. Top 5 will be announced on August 7, 2019.
Application
For enquiries contact: Linda Swart on [email protected]
For more information, visit Standard Bank Industry 4.0 Challenge.