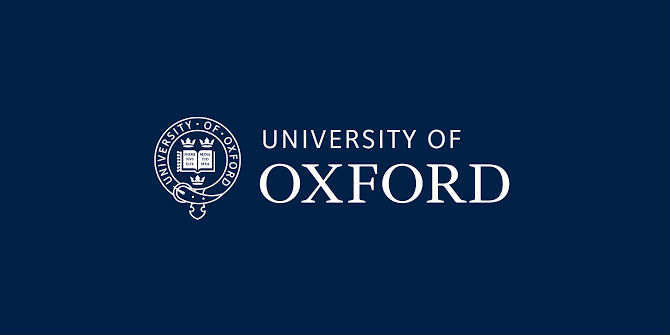 Job at University of Oxford: Become the Personal Assistant to the Dean of Blavatnik School of Government
Deadline: August 22, 2019
Are you looking for an exciting role in a dynamic organisation which has the ambition to improve government across the world? Are you enthusiastic, diligent and looking for a new challenge?
The Blavatnik School of Government at the University of Oxford is seeking to appoint a personal assistant to the Dean, Professor Ngaire Woods. This is a hugely important – and exciting – role, working right at the heart of the School. As PA to the Dean, you will be responsible for managing the Dean's busy diary, preparing papers and logistics for each day, developing complex overseas travel programmes, replying to invitations on the Dean's behalf, managing the Dean's finances and assisting with events in which the Dean has a leading role.
You will work closely with the Dean's Executive Officer and other team members, but you will be responsible for 'owning the day': knowing the Dean's schedule inside out, ensuring that she has the information she requires for each meeting, keeping appointments running to time, and planning the diary for the days and months ahead. You will have outstanding prioritisation and organisational skills, with the ability to manage a heavy and diverse workload whilst maintaining high standards – and the ability to remain in good humour amid last-minute schedule changes!
Benefits
Salary ranges between £25,482 – £30,395 per annum
Other benefits of working at the Blavatnik School include:

38 days' annual leave (including public holidays);
A commitment to continuous learning and development (including our own talks and events, to which all staff are welcome);
An award-winning building; and
An extensive calendar of optional staff social events – from pancake mornings, to yoga, to quiz nights, to BBQs.
Eligibility
The ideal candidate will have a strong track record of providing executive support. You will have the ability to work quickly yet meticulously, taking a flexible and pragmatic approach to shifting priorities, and you will have excellent judgement – be it on a last-minute schedule change, a time-sensitive invitation the Dean receives, or a confidential staffing matter to which you become privy.
They are seeking someone with excellent interpersonal skills. You will have the ability to communicate effectively with people of all levels, injecting equal amounts of warmth and diplomacy into each of your interactions, whether with students, administrative colleagues, or senior academics and practitioners from top institutions across the world.
Application
For more information, visit Jobs at Oxford.