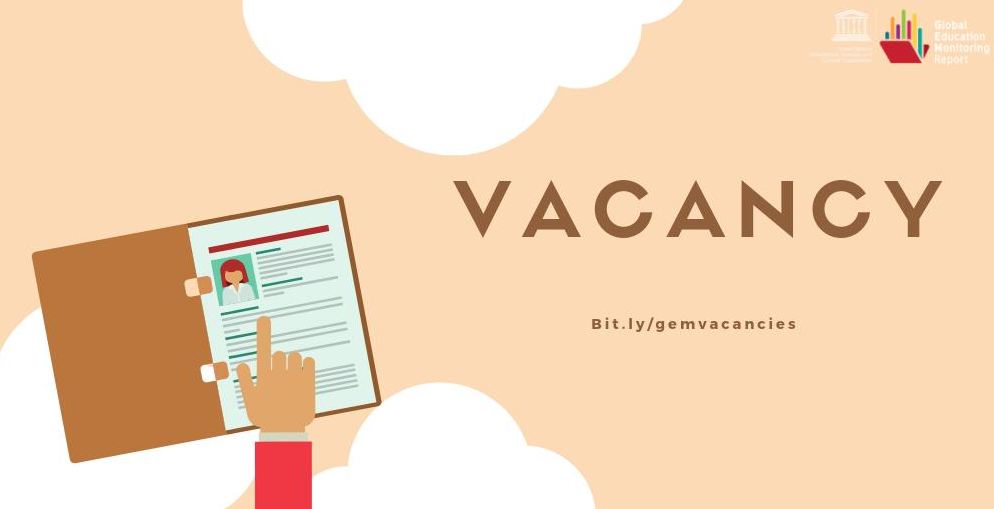 Apply to become Project Manager (Events and Partnerships) for UNESCO GEM Report
Deadline: August 30, 2019
The Global Education Monitoring (GEM) Report Team is seeking to recruit a Project Manager (Events and Partnerships) to be based in Paris. The incumbent would lead the work to manage the major global and regional launch events for each GEM Report released, as well as seek out opportunities for presentations and speaking slots at partners' events so as to raise the profile of GEM Report messages and recommendations.
The Global Education Monitoring Report (GEM Report) is an editorially independent, authoritative, and evidence based annual report that monitors progress towards the global education goal and targets adopted by the UN in September 2015. The Report is developed by an independent team and published annually by UNESCO; it is widely recognized as an indispensable reference tool for global education policy leaders.
Tasks and Responsibilities
Under the overall authority of the Assistant Director General for Education, the guidance of the Director and direct
supervision of the Senior Communications and Advocacy Officer of the Global Education Monitoring Report Team,
the incumbent will undertake the following tasks and responsibilities:
Contribute to the drafting of events and partnerships strategy for the full GEM Report and its associated products including the Gender Report, the Youth Report, the regional reports and the policy papers.
Contribute to the drafting of talking points, concept notes, PowerPoint presentations and background briefs for GEM Report events
Keep abreast of new high-profile and relevant events relevant to the current and future themes of GEM Reports
Coordinate the Report team's involvement in networks of partners core to the outreach of the GEM Report
Propose new relevant partners and donors, for relationship and partnership building
Help to identify new opportunities for campaigning and event partnerships with like-minded organizations with a particular focus on the global South
Work in coordination with the GEM Report national events coordinator to ensure successful and strategic national launch events in key countries relevant to the content of the GEM Reports
Support the overall media outreach of GEM Report materials, identifying media spokespeople and drafting relevant Q&A and other press material as required
Directly supervise interns, as required
Salary
The annual salary is approximately USD $86,193.
Other benefits include: 30 days annual leave, family allowance, home travel, education grant for dependent children, pension plan and medical insurance.
Eligibility
Applicants should have an advanced university degree (Master or equivalent) in education, journalism, development, politics, sociology or other relevant related fields;
Minimum 4 years of progressively responsible relevant experience in communications on development & partnerships, of which at least 3 years acquired at the international level;
Demonstrated ability to build and work with a diverse set of partners for advocacy and outreach purposes;
Experience in writing speeches, key messages and issue briefs on development issues;
Strong experience in event management, including budget management;
Strong background in event-management & policy advocacy at the global level
Skills and competencies
Ability to interact with a wide range of high-level partners;
Strong drafting skills;
Broad understanding of a wide range of public policy issues in education;
Demonstrated ability to work innovatively to tight deadlines with minimal supervision and in a self-motivated manner;
Excellent IT skills (eg. Excel, Word, Powerpoint, Eventbrite).
Excellent knowledge in English (spoken and written). Good knowledge of other UNESCO official languages (Arabic, Chinese, Russian) especially French or Spanish is desirable.
Application
To apply, send your application letter, UNESCO CV (CV Form to be used) in English directly to Ms Kate Redman, ED/GEM, UNESCO, 7 place de Fontenoy, 75352 Paris 07-SP, France, or by Email [email protected] before 30 August midnight (Paris time).
For more information, visit GEM Report Job.