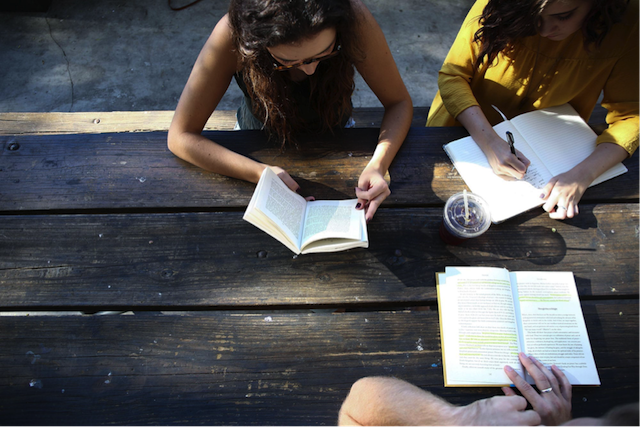 Is Life Coaching a Viable Career Choice for You?
At its base, life coaching refers to the process of helping people figure out what their personal goals are and what the best way to achieve them is. While you might have this image of someone trying to apply the harsh management technique of a football coach to everyday situations, very few life coaches are actually like this. This might have been a little bit more of an accurate depiction at one point, but life coaches today deal largely with career challenges and the work-life balance.
This means that you'll probably want to focus much more on interpersonal communications than the kinds of skills you'd need if you were coaching a team to the state championships. Psychological training and neuro-linguistic programming (NLP) courses are a good place to start.
Training to be a Life Coach
If you're interested in how to become a life coach, then you're probably someone who is more than happy to listen to the problems of others. You might consider yourself skilled when it comes to giving advice that actually works. There's a good chance that you're also someone who doesn't let prejudice get in the way when trying to figure out how to deal with a situation.
These are excellent skills to have both in life as well as in life coaching. Some might even say a person with these skills is ready for a career in business or sales, but regardless of where you consider yourself to be you'll need at least some training to hone those abilities.
NLP refers to the connection between individual neurological processes, the language we use every day and the behavioral patterns learned through experience. These can be individually changed in order to achieve specific goals in life. As you continue on your journey, you might find that you can apply this concept to various things in your own life.
For instance, you might find that you lack confidence in some aspect of your life because you've convinced yourself that you're bad at something due to a failure in the past. While this kind of thing is often seen among those who suffer from relationship trouble, you could theoretically find it holding you back in any field.
Once you've learned to individually reprogram these negative thoughts and turn them around, you'll be more able to help others recognize harmful patterns then break out of them.
Certifications for Life Coaches
Depending on the area you live in, there might be no actual authority you have to register with to be a life coach. Unlike becoming a doctor, you don't have to go to medical school and then serve as a resident in any capacity.
In fact, there are some areas that would literally let anyone claim that they're a life coach and start offering help to those who need it most. While this might sound great, this situation does have its drawbacks that you should be aware of.
Individuals are more likely to trust those who have at least some credentials. It's perfectly fine if you don't intend to sit through a traditional college program. A few pundits have claimed that a majority of life coaches haven't.
Look into earning some sort of short-term NLP certificate or something involving a relatively short psychology course. Some business schools and other non-traditional learning institutions offer these kinds of programs. A few larger organizations offer students the opportunity to shadow an established life coach and learn from them while actively helping others.
Once you have at least some form of certificate, you'll be able to let interested parties know that you've earned your position and have some experience to boot.
Deciding if Life Coaching is Right For You
The best way to see if this dynamic career is right for you is to simply try it. Since none of these programs are long or expensive, it won't be much of a loss if you end up deciding that this wasn't the best way to use your skills.
Local community centers sometimes offer summer self-help programs, which can be a great way to get at least some taste for what life coaching is like. It can take a while to get established in the field, but once you do it's extremely rewarding work.
Those who decide that they're not suited for this career don't have to worry, either, because all of the skills they learn in the process are applicable to nearly any other field that they might end up in.
For more articles, visit OD Blog.