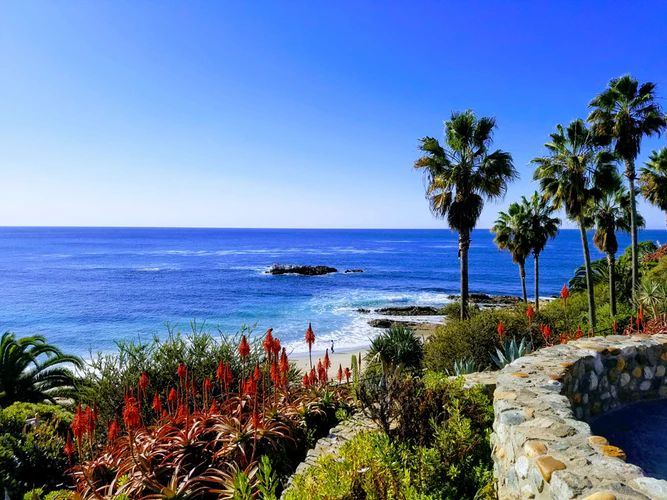 Small Business Ideas You Can Do This Summer
Summer season is around once again! For some people, that means traveling, chilling, and getting all tanned. But for those restless and proactive entrepreneurs, it's the perfect opportunity to make some cash. 
However, there are a lot of questions to be asked. Why would you choose to start a summer business instead of applying for a job? Which could profit you more? And, seriously, what kind of services or products will your business provide?
Summer Businesses 101: What to Keep in Mind
It sounds really sexy, but surely it isn't that easy.. right? After all, starting your own business is a lot of heavy work, or so you've heard. While that's true in most cases, starting a small business this summer can prove to be the answer you're looking for. Not only will it provide you with the extra cash you need, but you also won't have to worry about maintaining that business all year round. 
The smart way around is to go for a summer business that needs as little overheads and expenses as possible. You could have a great idea, but to implement it you need a lot of capital. It won't be the most profitable business in this short duration, would it? Little to no initial investment means more profit. 
Another thing to keep in mind is that there are a lot of ideas out there that you can start right away. However, you'll find that some pay better than others. Some ideas will also require you to have some degree of technical expertise to run. So in the end, it all comes back to your interests, needs, passion, and expertise.
Whichever business idea you choose, it's important to know the basics of starting a summer business, this includes targeting the right customers through the right channels. Carrying out a quick market survey about your business idea before you start can help you a lot with being in the right place at the right time.
That being said, here are some business ideas for both the non-techies and techies:
Summer Business Ideas for the Non-Techie
These business ideas require relatively little or no previous technical skills or expertise. They're suitable for anyone who's interested in making some bucks, so go ahead and find out which idea sparks your soul! 
Offering catering services can be very profitable if you know where to look. During summer, there are many companies, organizations, and entities throwing out big events that require good catering. Your chance is even bigger if your catering quality is on the higher end. Your business can be operated from your own home, and you can find customers by utilizing social media channels. For your first steps, however, you'll need to approach your prospects personally and offer them your services. Even if you don't get a customer right away, at least you're letting your business be known. 
There's nothing like a well-grilled hot dog sandwich to take for a snack on the beach, or an ice-cold lemonade to quench the thirst of running around all day in the summer heat! Starting your own truck for either foods or beverages, or both is one of the best ideas to target the right customers in the right season. You'll always find a lot of interested customers running at you for one more item. Just try to test all of your items yourself and with the help of your family and friends, you don't want your customers to be your guinea pigs after all. 
Property Maintenance/ Household Services 
Offering property maintenance services is one of the guaranteed business ideas. No matter where you are, there will be a lot of neighboring households who need different kinds of maintenance. You might start thinking of plumbing and home makeover services, but there are a lot more you can do with very little expertise needed.
Some of these services can be to maintain the lawn, plumb the weed, or to offer gardening services if you have more experience with plants. Your business can be about offering cleaning services, indoor and/or outdoor wall painting, or pool maintenance and cleaning. If you have a few interested friends and family members, you can even start a household services business that offers more than one of the previous services. 
Child Care and/or Pet Sitting
Child Care and Pet Sitting are almost similar services that you can provide. All you need to acquire is some patience when dealing with them and a friendly attitude to win the parents. This service becomes quite in demand especially in summer, when parents still need to go to work and there's no school to drop off their children. Summer also always means traveling for vacation, and for some, that might mean having to leave their pets behind. Offering reliable and trustworthy pet sitting services will bring you many customers over the summer. 
If you have a car, or even better, a van, you know how to drive it, and you actually enjoy cruising in your car or van, then this might just be the perfect business idea for you. You can offer transportation services for tourists and locals alike, and you won't really need any overhead to start your business. However, you'll find a lot of competition when it comes to this idea, some of which belong to much more established companies which are known for their ride-hailing services. You'll need to find innovative and smart ideas to stand out from the competition, while always ensuring high-quality services. 
While this is not really a technical business idea, it does need you to be good with maths. If that swings your way, then there are a lot of companies, stores, organizations, and startups who would pay you good cash to take care of their financial records and keep everything well-documented and organized. Bookkeeping can be extended to offering tax preparation services too, but you'll need to get a good idea of how that works first.
With as little as your own camera, burrowing your friend's, or even buying a small polaroid camera, you can start your own business as a tourist photographer. Tourists travel from all over the world every summer for sightseeing and visiting new places, so you'd better look up your local favorite tourist destinations and get a headstart. You can offer them printed polaroid pictures taken of them with one of the historical monuments, on the beaches, or whatever activity they're having fun doing. Another idea is to offer them picture transferring services through a USB cable or flashcard. 
Summer Business Ideas for the Techies
These ideas need some (or a lot) of technical background related to the field of the business. They may not be for everyone, but make sure to go through them anyway. You could find something just for you!
If you've already been running a successful business, then you know how profitable this can be. You won't need any expenses to get started at all. You'll be calling on years of practical expertise to consult starting and struggling businesses alike. With this kind of service, you'll usually charge on an hourly basis in return for your consulting service. This is an on-demand service because the most business will be very willing to invest in the right and knowledgeable advice that's packed with years of experience, instead of re-inventing the wheel all over again. Sometimes they can be struggling with trying to make their vision work, or maybe they've hit a wall and they want to understand what caused it, how to come around it, and how to avoid falling into the same mistakes again. Whatever it is they're facing, they'd be willing to pay good cash for your sound advice.
Online tutoring opens a big world of possibilities if you know how to reach the right customers. And during summer, there are a lot of parents who want to catch their children up to speed with the school curriculum. You'll also find those who are interested in learning new stuff just for fun (yes those people do exist!), or those seeking to learn a new language for their own purposes. Starting with providing online courses in your native language is always a good first step, but you can even take it further to cover the topics you've been known to be on top of your class.
Gadget Repairing Services
For this generation who grew up on technology, fixing crashing gadgets and technological appliances comes much easier than the older generation. If you're one of the lucky ones, or you generally have a good knowledge when it comes to identifying the problem and solving issues with gadget performances, you can consider taking this a step further into making your own business of gadget repairing services. You'll probably need basic knowledge of electronics and you'll be good to go with solving a big load of issues. Surely you might find some difficulty with solving the more complicated issues, but that's always an opportunity to take your skills one level higher.
Just like there are those who like to learn new subjects in summer, there are many who'd love to take on any new kind of sports in vacation. That would be a great opportunity for you to make good use of your years of sports training to train new generations, something that would combine passion, activity, and money! The same could be said if you have good experience with how the body works and fitness, where you can start your own fitness coaching business. 
In this field, whenever you can offer more in the area of fitness, health, and nutrition, the more quality you can provide. Fitness and nutrition always go hand in hand, so you can even look for a friend or a relative who has experience with nutrition if your focus has only been in fitness. 
"Marketing" is a very vast field in which you can utilize the focus of your expertise and make a lot of money. This field gathers graphic designers, videographers, creative writers, content creators, and basically everything related to the picture and word. You can start a graphic design agency, or expand your services to include videography consisting of motion design and cinematography. If your expertise lies in writing, you have a wide range of services to provide, such as social media content writing and management, blog writing, ghostwriting, scriptwriting, and white paper writing. 
For starters, you can make a quick survey about your local companies and contact them to offer your services. To get started in this kind of business, you'll need to have good samples of your work to show, preferably even some client testimonials for how they've liked your work. For that, offering a sample of your services pro bono or on a discount can be a good strategy to get you started. 
This is another job that's not for everyone, but if you have a knack for sales, then it's definitely for you. After all, this is a very rewarding job! The best way to go in this field is to establish a real estate brokerage firm, that way you can ensure your trust and credibility. Your work will mainly be the middle-man between real estate companies and interested customers. With every sale you make, you get a generous share of the deal, depending on the contract you've made with the real estate company. 
Getting Your Summer Business Ready to Launch
Summer is a great opportunity for all of those eager individuals to bring their entrepreneurial spirit out to the whole world, or they can start with their own community. Before jumping onto the wagon of entrepreneurship, be sure to do your homework and know the ins and outs of the summer business you're about to start. You'll find a lot of ideas of summer business that require almost no technical knowledge, such as catering, starting your food and beverages truck, household maintenance services, offering rides, bookkeeping, or even launching a tourist photography agency. You can also start something that requires a bit more technical skills, like business consulting, tutoring, gadget repairing, personal training, market services, or real estate brokerage. 
IMAGE SOURCE:https://unsplash.com/photos/4zFFnWJa6po
For more articles, visit OD Blog.