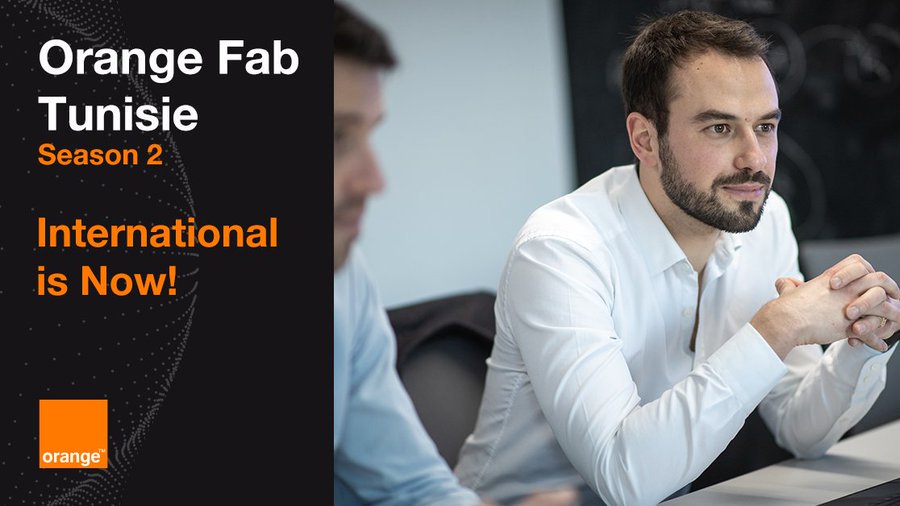 Orange Fab Tunisia Acceleration Program 2019 for Startups
Deadline: September 22, 2019
Are you a startup and you want to go internationally in just 12 weeks? You can do it Now! "Orange Fab Tunisie" is opening season 2 of its free Orange Fab Tunisia Acceleration Program that will help you to develop your business on a global scale and reach more income growth thanks to opportunities available through Orange Fabs Network, their business units and other partners around the world.
The Orange Fab Tunisia selects promising start-ups several times a year and offers them a business development program and managerial reinforcement. Their goal is to build commercial partnerships with the Orange market lines and the markets of major group partners, at national and international level.
Benefits
An International Network: Ability to internationalize startups through the international network of Orange Fabs: presence in 15 territories around the world
Custom Workshops: Custom Workshops will be organized for your start-up to meet your specific needs
Infrastructure and supervision: Settle in the premises of Orange Fab Tunisia: access to a co-working, meeting rooms, relaxation areas, cafeterias
Financial: Access to convertible bond issue up to €15,000 (subject to eligibility)
Cloud services: Benefit from Orange Business Services cloud services for free to innovate, develop and test your solutions
Specialized workshops: Workshops on specialized topics will be offered: Pitching Techniques, Financing, Export and International, Growth Hacking. These workshops will be provided by internal and external mentors
Events: Privileged access to national and international events sponsored by Orange
Day Demo: Strategic meetings (investors, major groups, Orange Fabs international network)
Eligibility
The business should be meeting a need of an Orange Business Unit
Technological and innovative project are eligible
Startup in activity 3 years and more
Marketed or marketable service in Tunisia or elsewhere
Application
For more information, visit Orange Fab Tunisia.