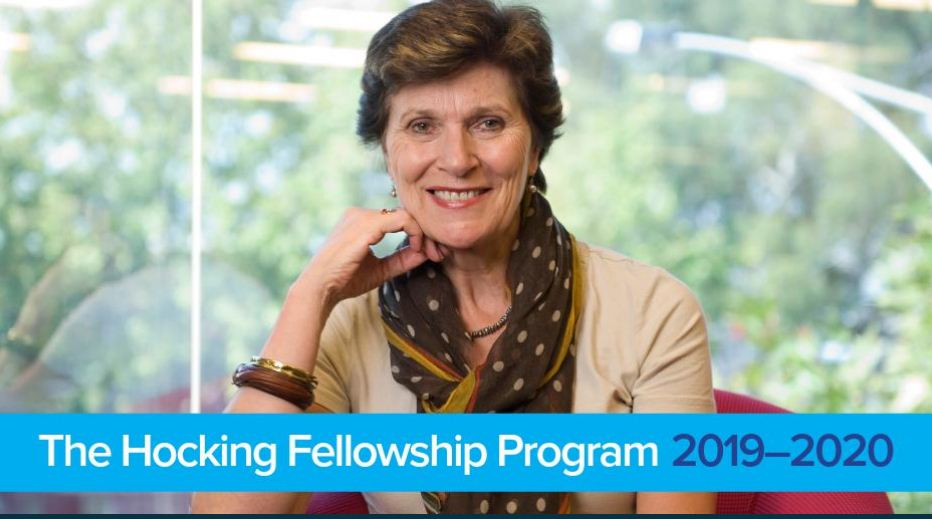 Call for Applications: Hocking Fellowship Program 2019-2020 (Up to $20,000AUD)
Deadline: September 15, 2019
Applications for the Hocking Fellowship Program 2019-2020 are now open. The Hocking Fellowship Program provides opportunities for recipients to undertake an investigative project into their preferred area of interest within the field of complex mental health.
The Hocking Fellowship Program, comprised of the Hocking Fellowship and Hocking Community Award, was established in honour of the late Barbara Hocking OAM (Executive Director of SANE Australia 1995–2012), who worked tirelessly to improve the wellbeing of Australians living with complex mental health issues.
Focus areas could include, but are not limited to:
Stigma reduction
Digital mental health
Workplace mental health
Innovative, evidence-based approaches to managing mental health and wellbeing
Trauma and mental illness
Grant
The 2019–2020 Program has been expanded to include two grants:
The Hocking Fellowship (up to $20,000AUD)
The Hocking Community Award (up to $10,000AUD).
Eligibility
Open to Australian citizen or permanent resident – including people living with mental illness and their carers, as well as mental health professionals and researchers.
Application
For more information, see FAQs or visit Hocking Fellowship Program.