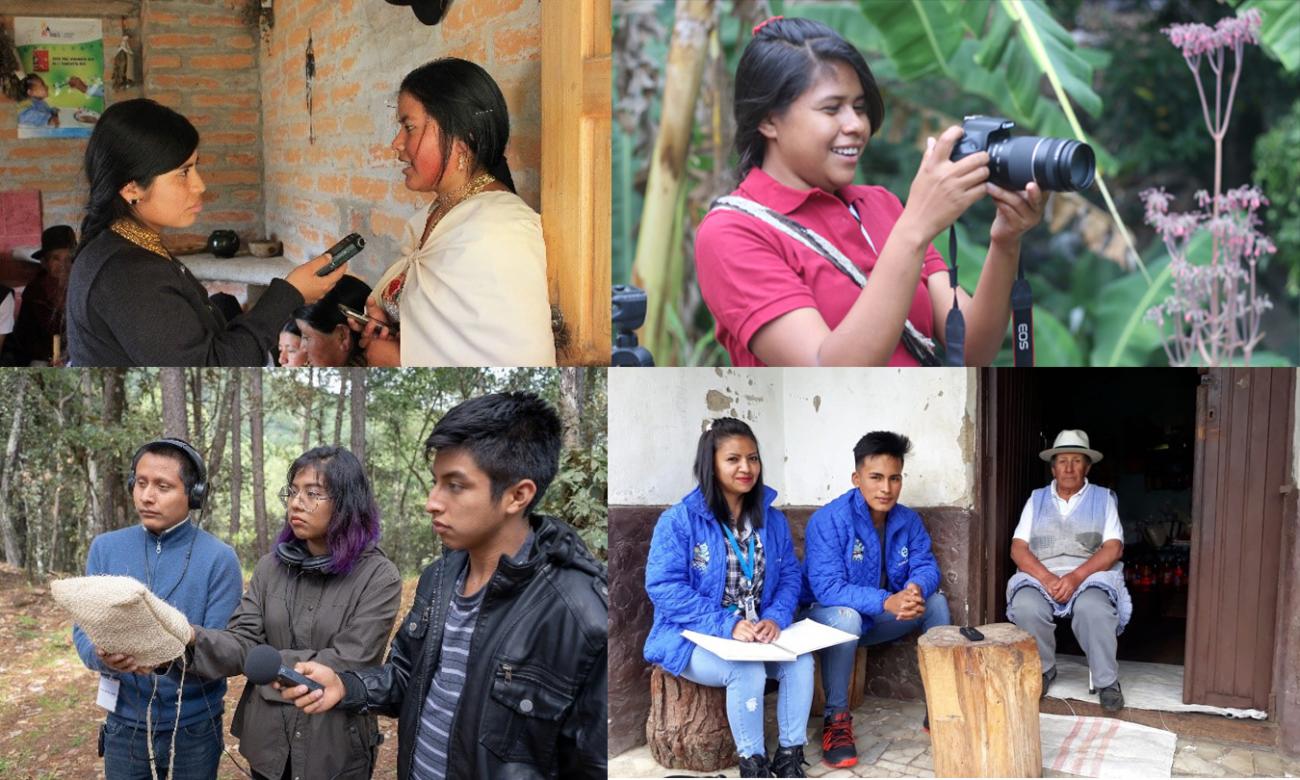 Cultural Survival Indigenous Community Media Youth Fellowship 2020 (up to $2,500 USD)
Deadline: September 27, 2019
Cultural Survival invites proposals for the 2020 Indigenous Community Media Youth Fellowship. The fellowship will support Indigenous youth communicators in building their capacity as radio broadcasters and journalists through specific trainings, community radio visits and exchanges, radio production, conference attendance, and other educational opportunities.
Applicants must be able to work and travel independently and be responsible for implementing their proposed projects. The fellows will work jointly with a Cultural Survival staff member and a personal local mentor, who will provide support throughout the fellowship process.
Fellowship
The Fellowship project provides eight fellowships to Indigenous youth communicators between the ages of 16-26. Fellowships are limited to $2,500 US dollars per fellow within the period range of 8-10 months from the award date. Preferences is given to current or recent volunteer applicants or radio associates from the Community Media Grants Project.
Eligibility
Indigenous youth between the ages of 16 and 26
Access to internet and other forms of communication to creatively collaborate with other fellows and to participate in video conferences.
Commitment and motivation to learn about technology, program development, work of other community radios, and the international promotion of Indigenous rights.
Applicants must be able to work and travel independently and be responsible for implementing their proposed projects. The project can be sent individually or collective group of youth from a community radio.
Applicants must reside in Mexico, Guatemala, El Salvador, Belize, Honduras, Nicaragua, Costa Rica, Panama, Colombia, Ecuador, Bolivia, Peru, Chile, Namibia, Botswana, South Africa or northern India.
Preference will be given to youth working at community radio stations that have completed projects with Cultural Survival.
The project budget must be no more than $2,500 US dollars.
Present a letter of recommendation from either a traditional authority or Indigenous community media authority pertaining to their community.
Application
If the proposal is chosen, the project coordinator will contact the applicant to obtain additional information. The proposal application is designed  to be accessible for youth with different abilities. The application process will be open until September 27, 2019.
To submit:

Please send you concept letter, audio, or video application to:
For more information, visit Cultural Survival.