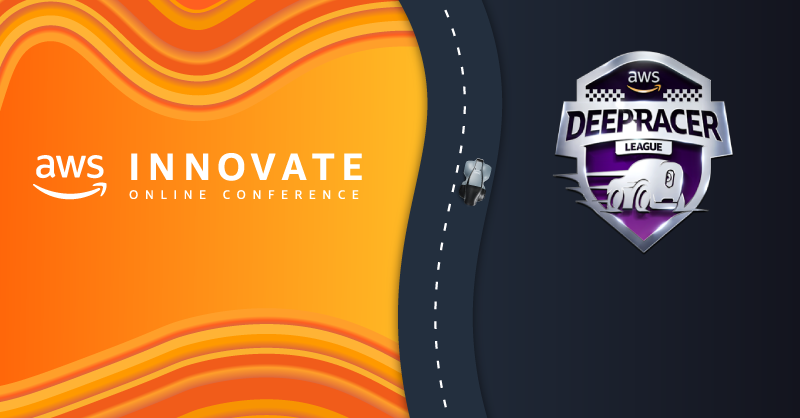 AWS Innovate DeepRacer Challenge 2019 (Win up to $1,250 AWS Credits and a trip to re:Invent in Las Vegas)
Deadline: October 31, 2019
Do you want to get hands on with machine learning? Build & train a self-driving model & compete for prizes! You are about to join the world's first autonomous racing league: AWS Innovate DeepRacer Challenge 2019.
AWS Innovate DeepRacer challenge is a competition that is part of the global AWS DeepRacer League. AWS Innovate registered racers with the 3 fastest lap times in the October Virtual Circuit will receive AWS Credits. Race and have a chance to win up to $1,250 AWS Credits and a trip to re:Invent in Las Vegas (4000 USD)
About
AWS DeepRacer is a 1/18th scale race car which gives you an interesting and fun way to get started with reinforcement learning (RL). RL is an advanced machine learning (ML) technique which takes a very different approach to training models than other machine learning methods. Its super power is that it learns very complex behaviors without requiring any labeled training data, and can make short term decisions while optimizing for a longer term goal.
It's time to race for prizes, glory, and a chance to advance to the AWS DeepRacer Championship Cup at re:Invent 2019 to win the coveted AWS DeepRacer Cup.
Benefits
The fastest racer will be awarded with $1,250 AWS Credit
The 2nd fastest racer will be awarded with $750 AWS Credit.
The 3rd fastest racer will be awarded with $500 AWS Credit.
All participants who successfully submit an entry to the AWS DeepRacer League leaderboard in October will receive $25 AWS credits.
By participating in this challenge, racers will also compete in the global October Virtual Circuit, for a chance to win a trip to re:Invent 2019 and an AWS DeepRacer Car.
In addition, all participants can benefit from courses in reinforcement learning at AWS Innovate and learn how to build, train and evaluate an autonomous driving model using AWS DeepRacer.
Eligibility
The AWS DeepRacer League challenge is worldwide and open to everyone who meets the following eligibility requirements:

Summit Circuit: You must be aged 18 or over to participate.
Virtual Circuit: You must be the minimum age listed below based on the country in which you are located:
Application
Register for the challenge on Agorize. Register and get exclusive access to the registration forms and all the resources that will help you win the race.
Learn with Tutorials & online courses: Whether you are new to machine learning or ready to build on your existing skills, we can help you get ready to race with online trainings, tutorials, labs, and step by step guides. You can also attend live sessions at AWS Innovate Online Conference and ask all your questions to AWS experts.
Create, train, evaluate & improve your model: Create and train your reinforcement learning model in the AWS DeepRacer 3D racing simulator. Evaluate your model on a simulated race track, tune your reward function and hyperparameters, and train again to improve lap times.
Submit your model to the leaderboard: Submit your model to the virtual leaderboard to enter the AWS DeepRacer League! You have until October 31, 2019, 11:59pm (UTC+1) to participate.
For more information, visit AWS Innovate DeepRacer.