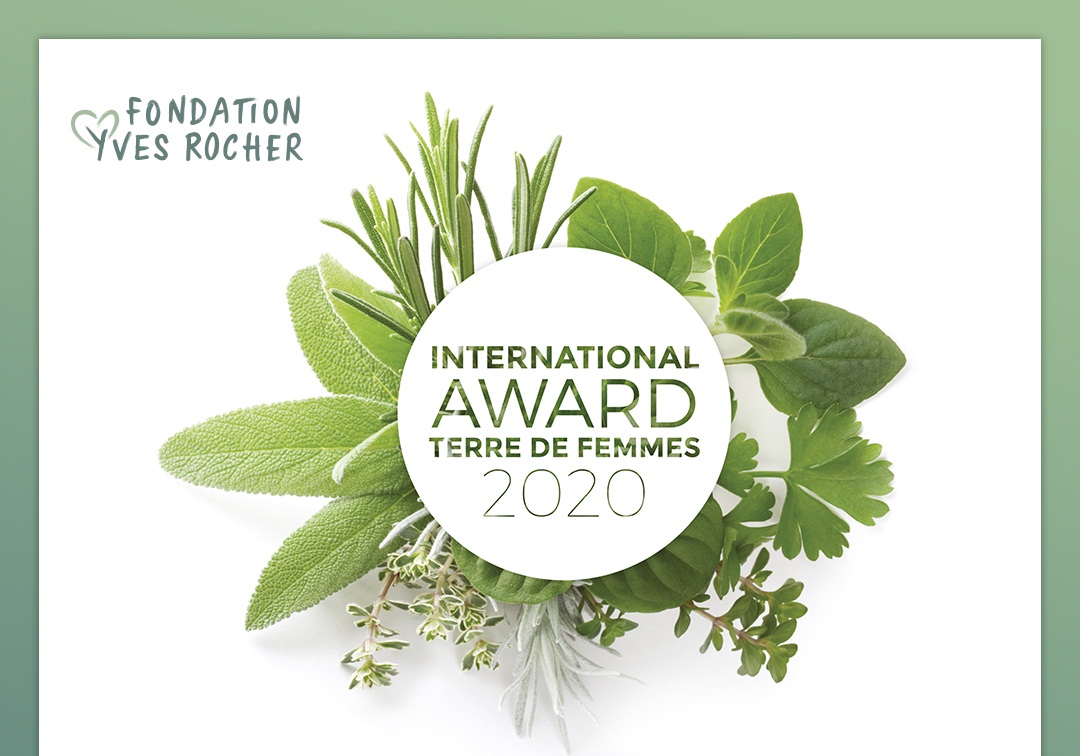 Yves Rocher Foundation Terre De Femmes International Award 2020 (€10,000 prize)
Deadline: November 15, 2019
Applications are invited for the Yves Rocher Foundation Terre De Femmes International Award 2020. The Terre de Femmes International Award will recognise grassroots actions carried out by local communities, preferably women, that contribute to improved knowledge of medicinal plants, how they are grown and their use in the field of human health and well-being.
The theme chosen for this edition of the International Award 2020 is "Medicinal plants, living heritage & future prospectives". In its second year, the International Award will recognise a project led by a woman or group of women from an association or community network whose main objective relates directly to medicinal plants as part of a biodiversity approach.
Award
Three local prizes are awarded each year, variable according to the country, refer to each country's regulations:
First prize: €10,000
Second prize: €5,000
Third prize: €3,000
An additional prize of €10,000 is awarded as the Terre de Femmes Grand Prize.
Eligibility
You are a woman who is a citizen of one of the countries where the prize is available: France including DOM TOM, Austria, Belgium, Germany, Italy, Luxembourg, Morocco, Mexico, Netherland, Portugal, Russia, Spain, Switzerland, Turkey, Ukraine
Over the age of 18
Applicants must work regularly in favour of the environment in a non-profit organisation or in a commercial structure working for social and environmental causes, or must work independently to these ends.
Your work must be actively in progress and must have led to concrete results.
Selection Criteria
Consideration will be given to applications that present one or more actions:
Linked to the environment and based on the "Medicinal plants, living heritage & future prospectives", theme defined in Article 2;
Carried out by a woman;
In the process of realisation on the date of receipt of the application;
That offer long-term prospects;
That are beneficial to the community/are of public interest
Application
Click here to see how to apply
For more information, visit Yves Rocher Foundation.