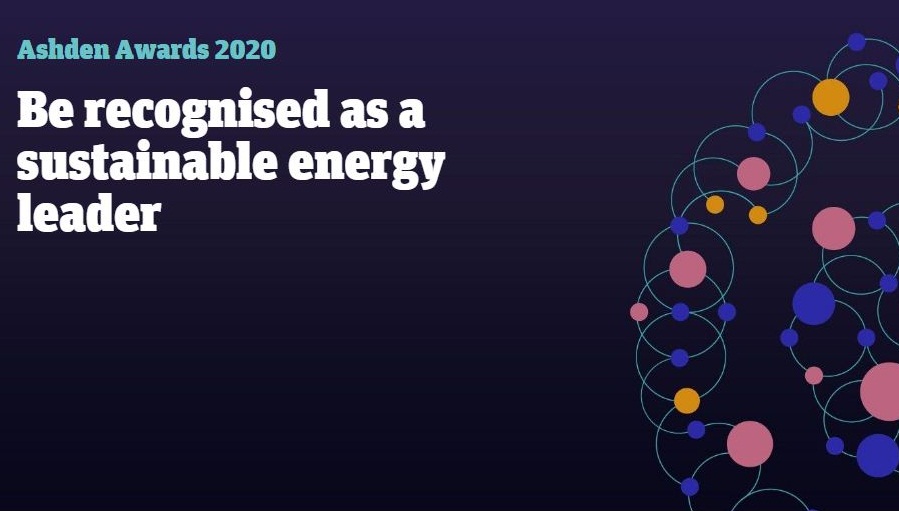 Ashden Award for International Development 2020 (up to £20,000)
Deadline: December 11, 2019
Applications for the Ashden Award for International Development 2020 are now open. The Awards are given in recognition of achievements in increasing access to sustainable energy and improving lives through sustainable energy, in response to the climate emergency.
In 2020 they will be awarding those working to rapidly decarbonise our world, whilst improving lives. They will be looking for those working on solutions to the climate emergency, through new products, services and behaviour change. When completing your application please indicate the specific category/categories you feel are most relevant to your work. They will consider your application in categories other than the ones you have indicated if they feel they fit your work more closely.
Categories
Energy Access Policy, Planning & Finance: They are seeking applications from initiatives focusing on aspects of sustainable energy finance, policy and planning, and are particularly interested in work which takes an integrated, collaborative approach, bringing together key stakeholders and considering the energy system holistically.
Humanitarian Energy: They are looking for outstanding initiatives providing clean, safe, reliable and accessible energy in humanitarian settings. This work will relate to electricity, cooking or energy efficiency and may feature new, inclusive delivery models, innovative end user or programme finance, multi-stakeholder collaborations, examples of operational best practice or innovation in other areas.
Natural Climate Solutions: They are looking for initiatives which are conserving and restoring forests whilst protecting the rights and economic needs of communities who depend on forest resources. This award will focus on solutions that either exist within or have the potential to create impact on the critical basins of the Amazon, the Congo and the rainforests of South East Asia.
Energy and Livelihoods: They are looking for organisations or programmes using sustainable energy to improve the livelihoods of the world's poorest communities. This award seeks examples of 'productive' uses of sustainable energy that improves people's ability to earn a living and meet their subsistence needs.
Energy Access Finance or Business Model Innovation: They are looking for organisations or programmes improving access to energy through innovations in financial mechanisms and business models. The work must be benefiting those in areas where energy access rates are low and the market for sustainable energy products and services is underdeveloped.
Award
Award of up to £20,000
National and international media exposure
Tailored support to develop your work even further
Media materials to help you tell your story
Eligibility
Open to those working on solutions to the climate emergency, through new products, services and behavior change.
Application
For more information, visit Ashden Award.