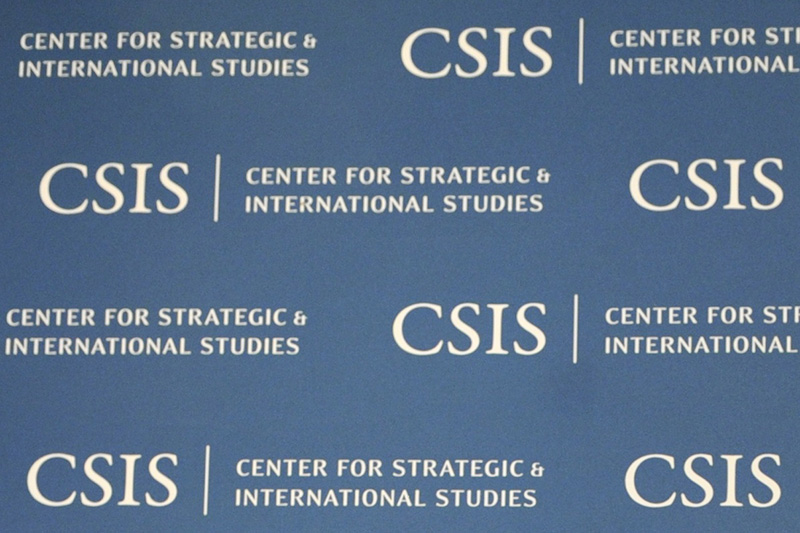 CSIS Research Intern – Trustee Chair in Chinese Business and Economics 2020 (Paid position)
Deadline: December 8, 2019
Applications are open for the CSIS Research Intern – Trustee Chair in Chinese Business and Economics 2020. The CSIS Trustee Chair in Chinese Business and Economics is dedicated to providing thought leadership for the policy community about the dynamics of China's economy and its implications for industries and other countries. Our work – research, publications, events & outreach – focuses on the intersection of China's economy, the world of technology, US-China relations, and global governance.
The Trustee Chair in Chinese Business and Economics is seeking a full-time or part-time, paid research intern who can provide dedicated support for research and analysis, during the period from January 13, 2020 until May 29, 2020. The ideal candidate will be highly motivated, professional, and has a strong interest in China's political economy, domestic and international.
The research intern makes supportive contributions to the research agenda of the Chairholder and research associate through research, data analysis, writing, and management of the program's microsite and other publications. Special attention will be on the program's China Innovation Policy Series (CIPS).
Responsibilities
Assisting in research, analysis, and writing for articles, event summaries, and other such projects as dictated by program needs
Assisting in spot and background research
Managing program's databases
Curating Trustee Chair social media
Monitoring events in Chinese domestic and international policy, and reporting daily
Providing logistical and administrative support for ongoing programs and projects
Assisting in event planning and staffing
Performing a variety of other Trustee Chair related duties as assigned
Eligibility
Current undergraduate seniors, graduate students, and recent graduates. Applicants currently enrolled in or those that have recently completed a master's degree are preferred.
Must have at least a 3.0 GPA (on a 4.0 scale) from an accredited U.S. institution or equivalent from a non-U.S. institution
Must be eligible to work in the United States
Must be able to commit to 20 or 35 hours a week
Must have strong research, analysis, and writing skills
Must have strong communication and interpersonal skills
Must have the ability to work independently
Must have the ability to manage competing priorities and multiple projects under tight deadlines
Must demonstrate academic/professional background in Chinese foreign policy and domestic politics
Must be able to read Chinese-language documents
Application
Applicants will be reviewed on a rolling basis. All applicants must submit the following:
A resume and cover letter in one PDF document. Please note in your cover letter whether you will be able to work part-time or full-time.
A short (no more than 3 pages) and complete writing sample related to Chinese domestic or foreign policy.
A list of 2 references (including reference's name, title, affiliation, email address, and phone number).
For more information, visit CSIS Internship.