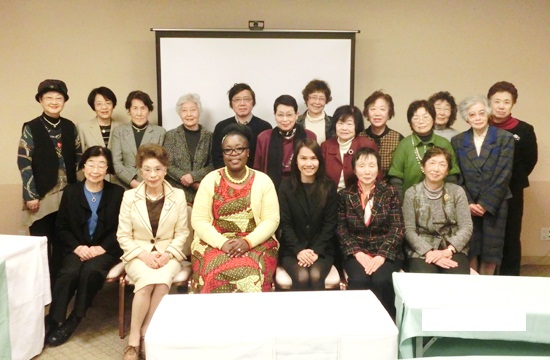 Japanese Association of University Women (JAUW) International Fellowship Program 2020 (up to 1,000,000 Yen)
Deadline: March 31, 2020
Applications are invited for the Japanese Association of University Women (JAUW) International Fellowship Program 2020. The Fellowship aims to allow promising researchers/graduate students in any field to spend a period of time in residence in a graduate/research institute etc. in Japan.
This program is to offer core funding to financially help you come and stay in Japan when you have found that it is preferable or very important for you to stay in Japan to further pursue your ongoing study/research. The period of stay in Japan under this award is for 4 to 6 months between October 2020 and March 2021.
Fellowship
The program will allow maximum of 2 recipients, each winning between 500,000 Yen and up to 1,000,000 Yen to support transportation to and from Japan and cost for the stay in Japan.
Eligibility
Applicants must be of non-Japanese women below the age of 45.
Applicants must live outside Japan at the time of application.
Applicants must hold a Master's Degree or above.
Applicants need to identify an institution/university in Japan where to conduct research. They need to have contacted and obtained a consent from a host at the identified institution/university before application. JAUW won't extend any help regarding this matter.
Applicants must submit application forms according to the Instructions.
Responsibilities for the Awardees
You must arrange own accommodation yourself with a help by your supervisor in Japan.
You must engage in the proposed study/research for which the grant is awarded.
You must submit a written summary report of 500 to 700 words by the end of the funding period.
You will be asked to make an oral presentation on your research/study report toward the end of the funding period at a meeting to be held by JAUW.
You should refer to JAUW support as acknowledgment when you publish research results obtained during this program.
When you need to change your initial schedule due to unforeseen or unavoidable reasons, you have to get a prior written approval from the JAUW President.
Any serious delay in the official procedure such as delay in the issuing of your visa, despite no fault on your side, may result in the cancellation of the grant.
Application
Applicants should see the application instructions before applying. To apply, you have to use the designated forms, downloadable from here:
For more information, visit JAUW Fellowship.