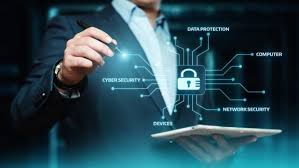 Why Cybersecurity Jobs Should Be At The Top Of Your List
Recent research indicates that cyber-attacks are on the rise. According to Accenture, the average number of security breaches was 130 in 2017 for a single organization. In 2018, the average number was 145, and the number is predicted only to keep rising. A Clark School study also revealed that hackers attack every 39 seconds. With the average cost of a data breach for business estimated at $4 million, hiring cybersecurity professionals is inevitable.
The U.S Bureau of Statistics shows that the outlook for jobs within the cybersecurity space is positive for several years to come. For instance, information security analysts will a grow by 32% between 2018 and 2028. The rate is higher than the average growth for most jobs. If you are exploring future proof career options, cybersecurity should be at the top of your list.
Common Positions In Cybersecurity
Cybersecurity professionals protect data from being compromised. As more businesses embrace the digital way of doing things, protecting information from breaches is an ongoing process. Here are some of the common positions you can consider.
Security Specialist
A security specialist is a professional that oversees the safety of data in an organization. As a security specialist, your job will include:
Staying updated on the latest security updates.
Monitoring security administrations.
Ensure that all antivirus software and firewalls are working correctly.
Develop specialized system security protocols.
According to Glassdoor, the average salary of a security specialist is $62,245 per year. On the low end, the salary is $45,000, and on the high end, it is $90,000.
Security Architect
A security architect is a senior professional that protects a company's computer systems by anticipating hacks. To be a security architect, you need to think like a hacker, which also means that you should have mastered hacking too. Your role may include:
Identify weak points in a computer system.
Recommend security improvements for both hardware and software.
Set security policies and protocols and ensure that everyone observes them.
Set up countermeasures for unauthorized access into a computer system.
According to PayScale, the median salary for a security architect is $122,612. On the lower end, the salary is $86,000, and on the higher end, the salary is $160,000.
Certified Ethical Hacker
A certified ethical hacker is a professional who identifies vulnerable points of a computer system the same way as a hacker but uses the knowledge to improve the security of a system. To become a certified ethical hacker, you must take a test from the International Council of E-Commerce Consultants
According to Infosec, the average salary for a certified ethical hacker is $71,331 to $111,502.
Forensic Investigator
A forensic investigator is a professional who retrieves information from damaged computers and other data storage devices. If you follow this path, your job will be to find information from storage hardware that is damaged either externally or internally through viruses. You can work for private firms and criminal investigations in the government.
According to PayScale, the average salary of a digital forensics investigator in the U.S. is 61,633 annually. On the lower end, the salary is $40,000, and on the higher end, the salary is $99,000.
Security Incident Responder
As an incident responder, your job will be to investigate cyber-related crimes within your organization. You should respond to the attack quickly, block it, and prevent it from happening again in the future. In your investigation, you will use several forensic tools to identify the media used in an attack, and then document your findings for others. You may also work with IT personnel in your organization to define proper security procedures.
According to PayScale, the average salary of an incident responder is $71,849. On the lower end, the pay is $50,000, and on the higher end, the salary is $108,000.
Security Software Developer
As a security software developer, your job will include developing security software and integrating software into applications during the course of their development. Your role may vary in different projects and organizations. Some of the tasks you may undertake are:
Overseeing teams during the development of security software.
Developing company security software strategies.
Leveraging attack tools to test your security vulnerabilities.
Supporting software deployment.
According to PayScale, the average salary of a security software developer is $72,866 per year. The pay can be $50,000 but can also be as high as $110,000.
Data Security Analyst
A data security analyst or an information security analyst is a professional that protects a company's data from cyberattacks. Data-driven industries such as consulting and finance rely heavily on data security analysts.
According to PayScale, the average salary of a data security analyst is $68,268. On the lower end, you can earn $48,000, and on the higher end, you can earn $92,000.
Conclusion
Joining any of the common positions in the cybersecurity workforce can help you acquire a future proof job. There are various skills you can learn in the cybersecurity industry to advance your career. With the right research, plan, and guidance, you can become a cybersecurity expert.
For more articles, visit OD Blog.