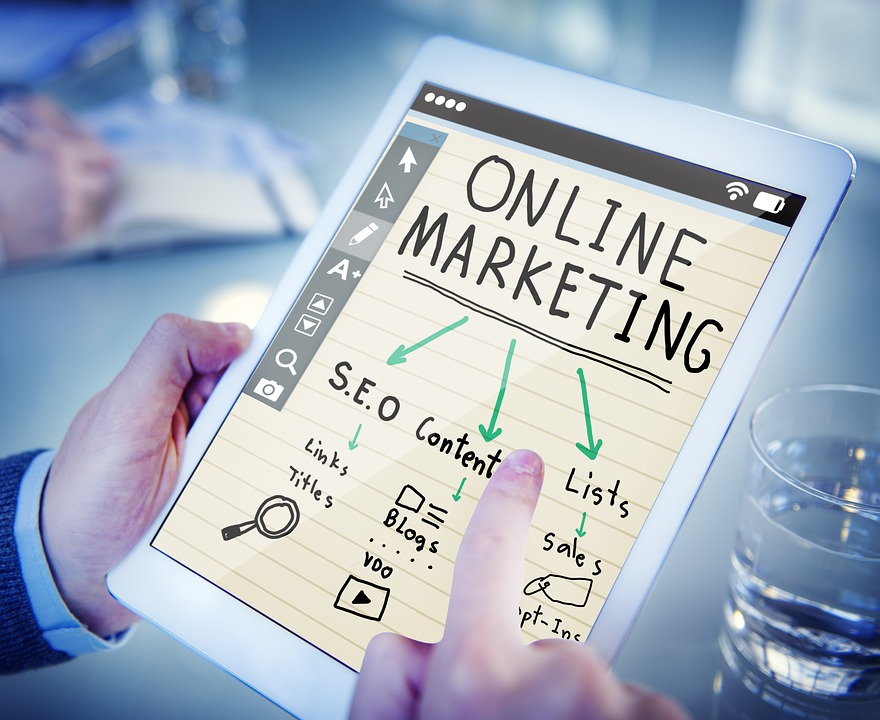 Training for Digital Marketing: Is It Necessary?
The short answer to "Is digital marketing training necessary?" is yes. The long answer is that marketing has changed so profoundly in the past few years more than it has during the last decade that you would just need training to be able to keep up with these changes. You wouldn't want your current digital marketing technique to be outdated.
In today's day and age, where digital marketing forms some of the most popular and well-used techniques, businesses are leaning more towards hiring employees that are experts in digital marketing. If you want to be an expert, all the more is it necessary for you to do your part in keeping up-to-date with your training.
If you need more convincing, read through this article. It's here that you'll have more insights on why regular training for digital marketing is, in fact, needed.
A Brief Background On The Use Of Digital Marketing Today
A study undertaken by Adobe in April found that 89% of brand companies said digital marketing has at least differentiated them. Also, 80% of business decision-makers said among their top priorities would be enhancing the customer experience for the year ahead, as well as increasing customer loyalty (81%). This calls for a data-driven approach. The approach helps marketers work more productively by creating valuable content faster, and deliver that content to the right audience, across the right networks, at the right time.
As we're in the age of customer service, digital marketing should be one of the driving forces behind business success. Despite its crucial importance, another study entitled "Digital Distress: What Keeps Marketers Up at Night?" revealed that only 9% of digital marketers agreed that their marketing campaigns were "working" with only 48% of digital marketers feeling highly proficient. 
This should prove to us that if digital marketing was only viewed as an afterthought a decade ago, it's the primary focus now. It also proves that digital marketing needs professional training to be any good. Self-teaching can only take you so far. Eventually, you will need something more detailed and more professional to go from a beginner or amateur enthusiast to someone who knows all the ins and out of the topic. Thankfully, there are many ways for you to obtain this added training now. If you take a good look around the Internet, there are websites that offer online courses focused on digital marketing, which is something that you should take advantage of.
Being relatively new, digital marketing isn't going anywhere soon. To keep up with today's online world, it becomes a matter of how you use technology, not just that you do use it. To use digital marketing effectively, you either need to be working with an SEO agency or capable staff to apply their digital skills to your growing business.
Why You Need Training
Return on Investment:

On paper, digital marketing training might be difficult to measure against return on investment (ROI). Yet, to put it simply, all high performing companies spend on training. They do so to see

increased productivity

and less turnover, which automatically means less time spent on training new people, and to ensure their workforce stays atop of the technology. The average time given to training in a company is 38 hours. Yet, top companies tend to invest 73 hours in training their employees. Those very same companies also experience an average of 65% less employee turnover.
Beyond just return on investment, click here to learn more about the important statistics in relation to digital marketing for the year 2020.
SEO Reselling: Search engine optimization (SEO) is one of the main elements of digital marketing, where the keywords are used to rank high on search engines. However, a typical scenario can be agreeing to do SEO for a business, believing you have enough skills to do so, then find yourself struggling to get backlinks and traffic.

In turn, the client is unsatisfied, employees don't know how SEO actually works and everyone comes out with a loss. You can solve this problem by

reselling SEO

, where resellers help you outsource the entire optimization process to professionals. You can also use it as another option, since an SEO reseller provides its services to other agencies on your behalf. Because search engines change their rules often, SEO, in general, can be confusing and overwhelming. So additional training can help put things into perspective for you and develop strategies that will yield better results.

Help for Small Businesses:

Digital marketing gives hope for the small business owner to actually hold the same top rank search engine position as mega companies do. Small companies don't have the same budget to spend on advertising as do large ones, but when a person is trained correctly on digital marketing, they can give you the same benefits that a large company has online. In other words, efficient digital marketing levels the playing field.

Scarce Talent:

Currently there is a global shortage of highly qualified digital marketers affecting all industries. Companies are scrambling to find the right people from the small pools of talent available. Also, the demand for digital marketing experts has expanded so greatly to the point that the supply of experts in the field is scarce; it can't keep up with the needs. Essentially, this should even work to your advantage. Since you know it's a highly demanded field, you should strike while the iron is hot. Give yourself that advantage by training now to become the favored choice of companies looking for your expertise.

According to Adobe, organizations with a strategy for their digital maturity aim to train and develop the skills of their existing workforce. While, there are plenty of individuals who claim to be digital marketing professionals, only ones with the proper training and proven strategies will be eligible for the next available marketing jobs.
According to the Bureau of Labor Statistics, job demand in the overall field of marketing should increase by 10% by 2026. The ultimate skill taught in a digital marketing training course is how to implement a marketing campaign on all digital platforms at the same time. With proper training, you will differentiate yourself from the general marketing talent pool, and actually are one of the many effective and needed talents in this growing field.
Final Word
All these said, now you know the bottom line that yes, training is still necessary even for digital marketing. In fact, all the more that it's very important in this highly competitive marketing industry.
In digital marketing, if you want to be on top of the others, you need to be updated with the latest trends and techniques. In doing so, you know for certain that you aren't falling behind on what's acceptable in this industry today. Digital marketing trends are moving at a very fast pace. What may have been good digital marketing days back, could no longer be the case today, making training necessary.
For more articles, visit OD Blog.