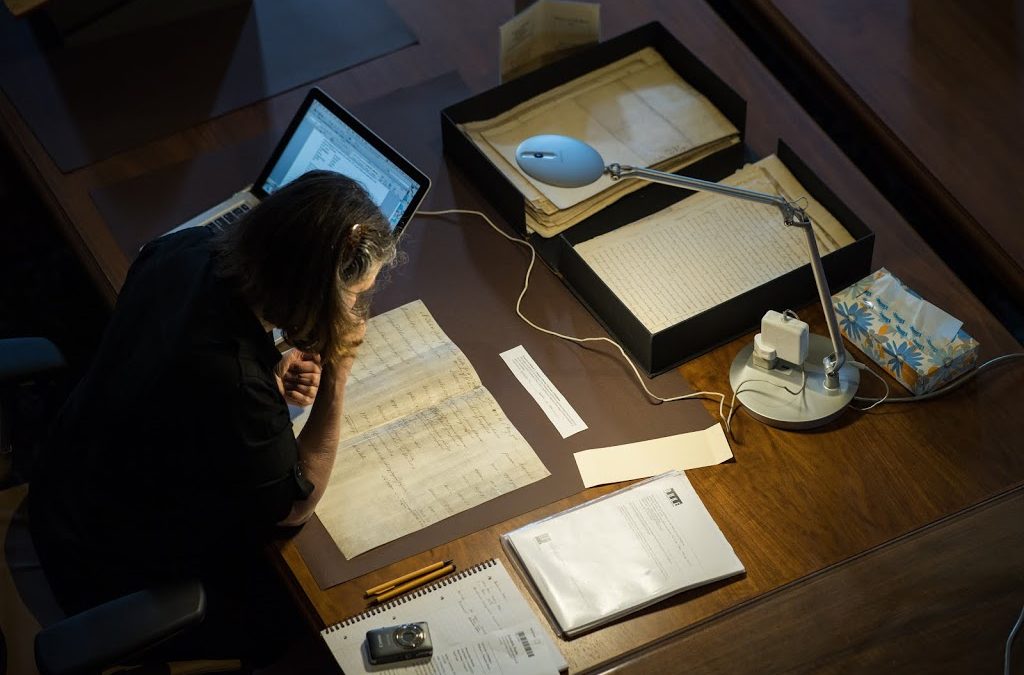 William L. Clements Library Research Fellowship 2020 (Americans Only)
Deadline: January 15, 2020
Applications for the William L. Clements Library Research Fellowship 2020 are now open. The William L. Clements Library offers fellowships to help scholars access the Library's rich primary source collections for research.
Specializing in pre-1900 American history, the Clements Library's primary resources (books, manuscripts, prints, maps, photographs, and much more) support diverse research topics. Particular strengths include: military history, gender and ethnicity, religion, the American Revolution, Native American History, slavery and antislavery, Atlantic history, the Caribbean, cartography, the Civil War, reform movements, travel and exploration, among others. The Clements offers both short-term and long-term fellowships, as well as a new digital fellowship to support the digitization of one of our collections.
Types of Fellowship
Post-Doctoral Fellowships: Long-term fellowships with a minimum tenure ranging from one to two months, open to applicants with a completed Ph.D. or equivalent qualifications at time of application:

Howard H. Peckham Fellowship on Revolutionary America
Norton Strange Townshend Fellowship
Earhart Fellowship on American History
Reese Fellowship in the Print Culture of the Americas

Short-Term Fellowships: Short-term fellowships ranging from $1,000 to $1,500 to support a minimum one-week research visit:

Jacob M. Price Visiting Research Fellowship
Fellowship for Diversity, Equity, and Inclusion in American History
Short-term Howard H. Peckham Fellowship on Revolutionary America
Mary G. Stange Fellowship
Richard & Mary Jo Marsh Fellowship
Brian Leigh Dunnigan Fellowship in the History of Cartography
Donald F. Melhorn, Jr. Fellowship

Digital Fellowship: Digital Fellowships offer a non-residential opportunity to support research by graduate students, faculty, or independent researchers working remotely on any topic that can be supported by digitized library materials. They can consider proposals for items that meet all of the following criteria:

Stable enough for standard handling on one of their scanners
Being digitized in full (no single pages from books or selected items from manuscript collections)
Under 900 pages or 0.5 linear feet total
Out of copyright
Can be added to one of their digital collections and made freely available after digitization
Cannot be added to another institution's holdings
Eligibility
Applications for Clements Library fellowships cannot be considered unless the applicant resides at least 100 miles from Ann Arbor, unless otherwise noted.
Application
All applicants must submit the following materials by January 15 for research to be completed within that calendar year:
Curriculum vitae of no more than six pages
Brief, two-page summary of the project, including the current status of your research. Please identify what Clements Library material you wish to consult
Two letters of recommendation, to be sent directly to the Clements Library by surface mail or as an email attachment, from individuals who are familiar with your scholarly work
Curriculum vitae and project summary may be submitted by surface mail or via email as one attachment. Please do not include images within the attachment. Electronic submissions can be sent to: [email protected]
Hard-copy application materials may be sent to:
Research Fellowships
Clements Library
University of Michigan
909 S. University Ave.
Ann Arbor, Michigan 48109-1190
For more information, visit Clements Library Fellowship.