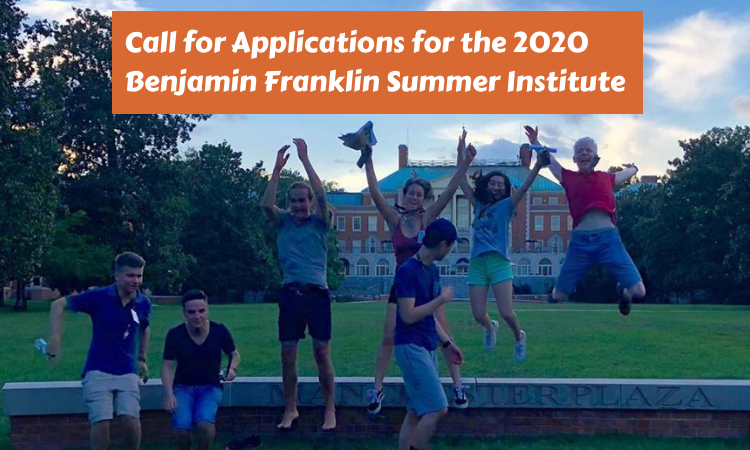 U.S. Embassy in Switzerland & Liechtenstein Benjamin Franklin Transatlantic Fellows Summer Institute 2020 (Fully-funded)
Deadline: February 10, 2020
Are you interested in learning about diplomacy, exploring global issues, community activism and American culture? Then you should apply for the 2020 Benjamin Franklin Summer Institute at Purdue University in West Lafayette, Indiana.
The Benjamin Franklin Transatlantic Fellows Summer Institute is an intensive short term exchange program whose purpose is to foster relationships among young Europeans and Americans to build strong linkages and an awareness of shared values. The four week program will enable teenagers, ages 16-18, to explore U.S. foreign policy priorities such as youth engagement, support for democracy and civil society, and economic prosperity.
The program will consist of a series of lectures, seminar discussions and presentations, and a broad assortment of practical, faculty- and mentor-led workshops. The coursework and classroom activities will be complemented by community service activities, site visits, social and cultural activities, and homestays with American families to deepen participants' experience of U.S. society during their exchange. The Institute will take place in June and July 2020; exact dates will be communicated at a later time.
Cost
All costs related to the program will be covered.
Eligibility
You must be 16, 17, or 18 years of age at the start of the program;
You must have Swiss Nationality or hold a C-permit (American citizens and dual Swiss-American citizens are not eligible to apply);
You must be proficient in English, as demonstrated in a personal interview or by the results of a standardized test;
You must indicate a serious interest in learning about the United States.
Application
The following information can be sent by email to [email protected] at the latest by February 10, 2020
Letter of motivation by the student
Recommendation letter of the main teacher and/or English teacher
Complete application form
For more information, visit Benjamin Franklin Summer Institute.