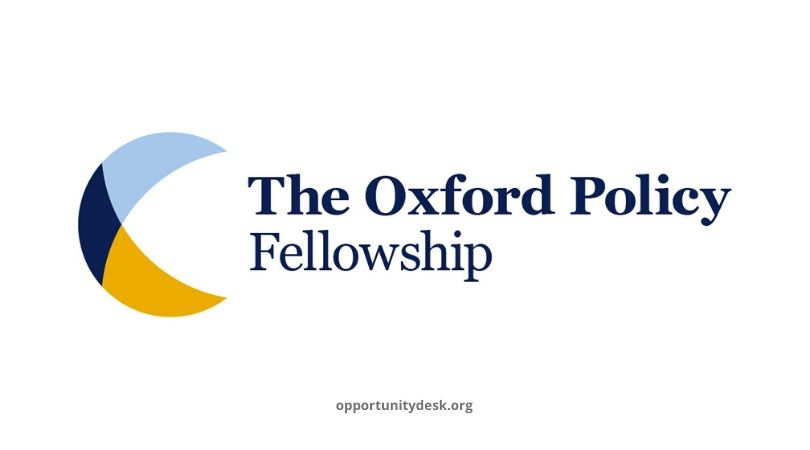 Oxford Policy Fellowship 2020 for Early/Mid-career Lawyers (Fully-funded)
Deadline: January 31, 2020
The Oxford Policy Fellowship has just launched a call for applications. The Oxford Policy Fellowship provides early/mid-career advisors to ministries, full time, for two years. Fellows are employed by, and directly accountable to, the ministry in which they work.
The Fellowship has two objectives:
to provide governments with outstanding early/mid-career legal advisors, where there are gaps in local capacity; and
to give early/mid-career legal professionals valuable work experience.
Because the demand for Oxford Policy Fellows is led by host governments – rather than being imposed by an outside agency – Fellows' positions are tailored to the host government's specific need and context, meaning they are more likely to make a real impact. They are currently recruiting for 6-10 Fellows for the 2020 to 2022 cohort.
Benefits
Each Fellow will receive a total salary of around £26,000 per annum.
The Fellowship provides medical insurance and a duty of care for all Fellows as well as a housing financial contribution, if required.
Eligibility
Open for applicants of all nationalities who are qualified lawyers.
They are looking for applicants with excellent academic qualifications and depending on the specific post, a law degree, an LLM, a Master's in Law, a Master's in Public Policy, or a related field will be required.
Applicants should have a number of years of relevant legal and/or policy work experience.
Work or voluntary experience in low- and middle-income countries is preferred.
Strong interpersonal skills and demonstrated interest in International Development is essential to become a Fellow.
Applicants must be willing to commit to a two-year posting in any of the participating countries.
Application
For more information, visit Oxford Policy Fellowship.