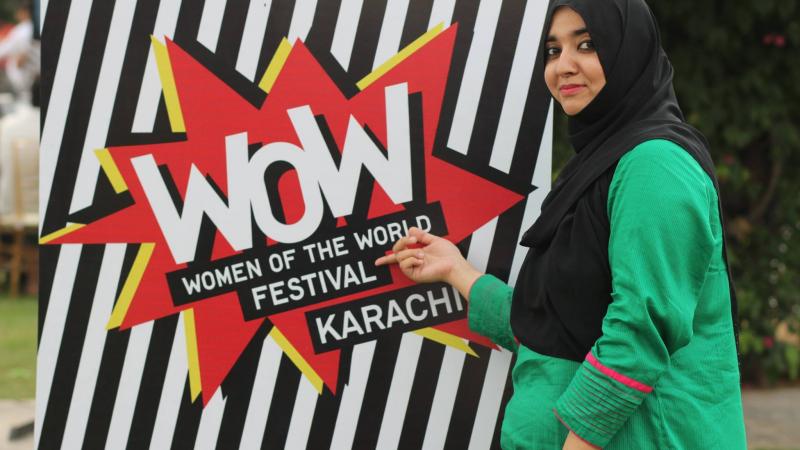 British Council Call for proposals: 2020 Women of the World Evaluation Assessment
Deadline: February 6, 2020
Proposals are invited by the British Council for the 2020 Women of the World Evaluation Assessment. The British Council is looking for a consultant to review, recommend and design an overarching evaluation framework for Women of the World Festivals supported by British Council globally.
Since 2016, the British Council has worked in partnership with The WOW Foundation to deliver WOW activity across South Asia (Pakistan, Bangladesh, Nepal, Sri Lanka) and more recently in Brazil and Turkey. WOW is a global movement celebrating women and girls, taking a frank look at some of the obstacles they face.
Each WOW Festival around the world starts with Think Ins – discussion events with communities to develop festival content, including talks, performances, activism, workshops, food, mentoring, workshops and more.
The WOW programme aims include:
Providing opportunities and platforms for women's civic engagement;
Promoting women and girl's agency through those platforms;
Challenging and shifting perceptions and attitudes towards gender equality.
Eligibility
They are looking for a consultant to review their work with WOW and design a gender-sensitive evaluation framework and tools that will be used to robustly evaluate the impact of WOW Festivals individually and collectively and to demonstrate how WOW contributes to their longer term outcomes.
Applicants should show demonstrated understanding of the core principles behind evaluability assessment and assessment of evidence plans.
Experience of delivering assessments of evaluability and assessments of evidence plans.
Knowledge and experience of women and girl's empowerment, gender equality and capacity building.
Demonstrated experience of developing monitoring and evaluation plans, including Value for Money approaches.
Capacity to synthesise findings and learnings from multiple programmes.
Demonstrated experience of working globally and in different contexts.
Excellent oral and written communication skills in English.
Experience of working in an international environment and/or with Official Development Assistance (ODA) funding.
Experience of evaluating and/or designing evaluation frameworks for gender transformative interventions.
Demonstrable understanding of the core principles behind assessment of evaluation practice and theories of change.
Desirable qualifications
Previous experience of developing, implementing and reviewing evaluations to evaluate networks, capacity building, or civic platforms.
Relevant experience working in the arts.
Previous experience working on projects across multiple geographies.
Relevant experience of developing gender sensitive evaluation frameworks
Application
Review the documents below and send completed applications to [email protected]:
Email any questions to [email protected] marked 'WOW evaluation assessment and design'.
For more information, visit WOW Evaluation Assessment.