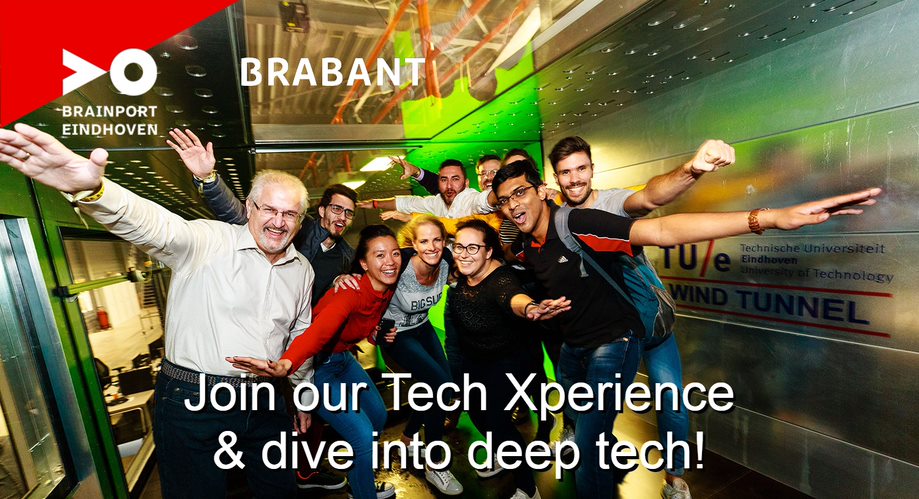 Brainport Eindhoven Tech Xperience Program 2020 for Tech-driven Professionals (Win a fully funded trip to the Netherlands)
Deadline: March 1, 2020
Are you a tech driven professional who loves a good challenge? Brainport Eindhoven have the ultimate adventure waiting for you! Join this competition and win an all-expenses paid trip to Europe's top high-tech region.
During a six day activity-packed program ( 9th – 14th June 2020) you will visit world-leading companies, discover cutting-edge technologies and build your network in the heart of Brainport Eindhoven and Brabant region (the Netherlands). Here's where the magic happens and this is your chance to dive right in. Simply pick a challenge in your field of expertise, crack the case and win a mind-blowing experience that might just change your life.
Take on a challenge, solve the case and win a fully funded trip to the High Tech heart of the Netherlands.
Benefits
You will win a 6 day, all expenses paid trip to Brainport Eindhoven in the Brabant region in the Netherlands.

They will pay everything involving the program they offer: tickets, transport, hotel stay, drinks & food and company visits. 

During the trip you will meet like-minded people, working on the latest technologies in AI, Mechanical engineering, data science etc.
It's a once in a lifetime opportunity to get a behind-the-scene peek into companies such as Philips, Sioux Technologies, Thermo Fisher Scientific and many other world-leading companies!
Eligibility
Living in (the continent) Europe, regardless of nationality

If you live in the following countries, you can join: Albania, Andorra, Armenia, Austria, Azerbaijan, Belarus, Belgium, Bosnia and Herzegovina, Bulgaria, Croatia, Cyprus, Czechia, Denmark, Estonia, Finland, France, Georgia, Germany, Greece, Hungary, Iceland, Ireland, Italy, Kazakhstan, Kosovo, Latvia, Liechtenstein, Lithuania, Luxembourg, Malta, Moldova, Monaco, Montenegro, North Macedonia (formerly Macedonia), Norway, Poland, Portugal, Romania, Russia, San Marino, Serbia, Slovakia, Slovenia, Spain, Sweden, Switzerland, Turkey, Ukraine and the United Kingdom.
Only people from The Netherlands are not allowed to participate.

Background in Tech (engineering, AI, computer science, etc)
Graduates (Master/PhD), young professionals and medior professionals.
Available to travel from 9-14th of June 2020
Application
You can join the challenge by choosing one (or more!) of the 12 cases
After signing up you will receive an e-mail with a link to download the case info
After downloading the case info you can solve the case and send in your answer
Cross fingers and hope to join the finals!
Simply pick a challenge in your field of expertise, crack the case and win a mind-blowing experience that might just change your life.
Click here to pick a challenge.
For more information, visit Brainport Eindhoven.