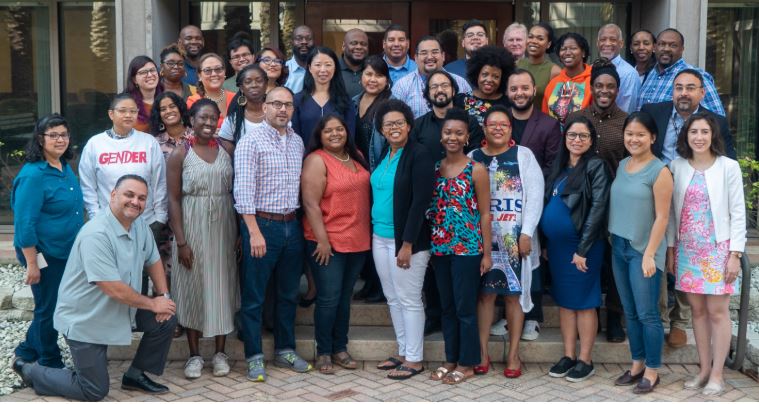 Poynter Leadership Academy for Diversity in Digital Media 2020 for Journalists of Colour in the US
Deadline: February 14, 2020
Applications are open for the Poynter Leadership Academy for Diversity in Digital Media 2020. The Leadership Academy for Diversity in Digital Media is a transformative, tuition-free leadership program that trains journalists of color working in digital media to thrive, professionally and personally.
This seminar fosters honest discourse about the challenges for journalists of color in management roles. It also provides the connections, confidence and skills to confront them.
Program Details
The interactive, week-long academy will focus on critical skills journalists of color need on their paths to leadership in digital journalism and technology. Sessions will explore:
Developing effective management styles
Understanding journalism business models
Navigating newsroom and digital culture
Building collaborative teams
Managing across differences
Audience engagement
Emerging technologies
Coaching critical thinking
The program will be structured to encourage open and candid discussion and mentoring. Participants will walk away with not only strong leadership skills, but also a built-in support system for the future. All participants will get one-on-one coaching, seek and analyze 360-degree feedback and create a personal leadership strategy. The program will hold from June 14-19, 2020 at the Poynter Institute.
Benefits
Accepted applicants will have direct access to top media executives, receive practical advice on career planning and gain a deep understanding of what it takes to successfully lead today's digital news organizations.
Cost
Thanks to the generous support of program sponsors, tuition for the academy is free. Employers are encouraged to support participant travel. A limited number of travel stipends will be available.
Eligibility
All US journalists of color working in the digital space with leadership responsibilities or demonstrated leadership potential.
Poynter and The Washington Post will select a group of 30 journalists for the program. Because the class is strategically small in size, the selection committee will give preference to emerging leaders currently working in digital media who demonstrate an aptitude and potential for leadership through current projects and references.
Application
For more information, visit Poynter.